Intermediate Surfcoaching
Check list / requirements:
Safe take-off in chest to head high green waves
Riding the wave front and backside
Basic fitness for paddling
Have you already completed one or more surf courses and want to improve and refine your technique?
Then you've come to the right place!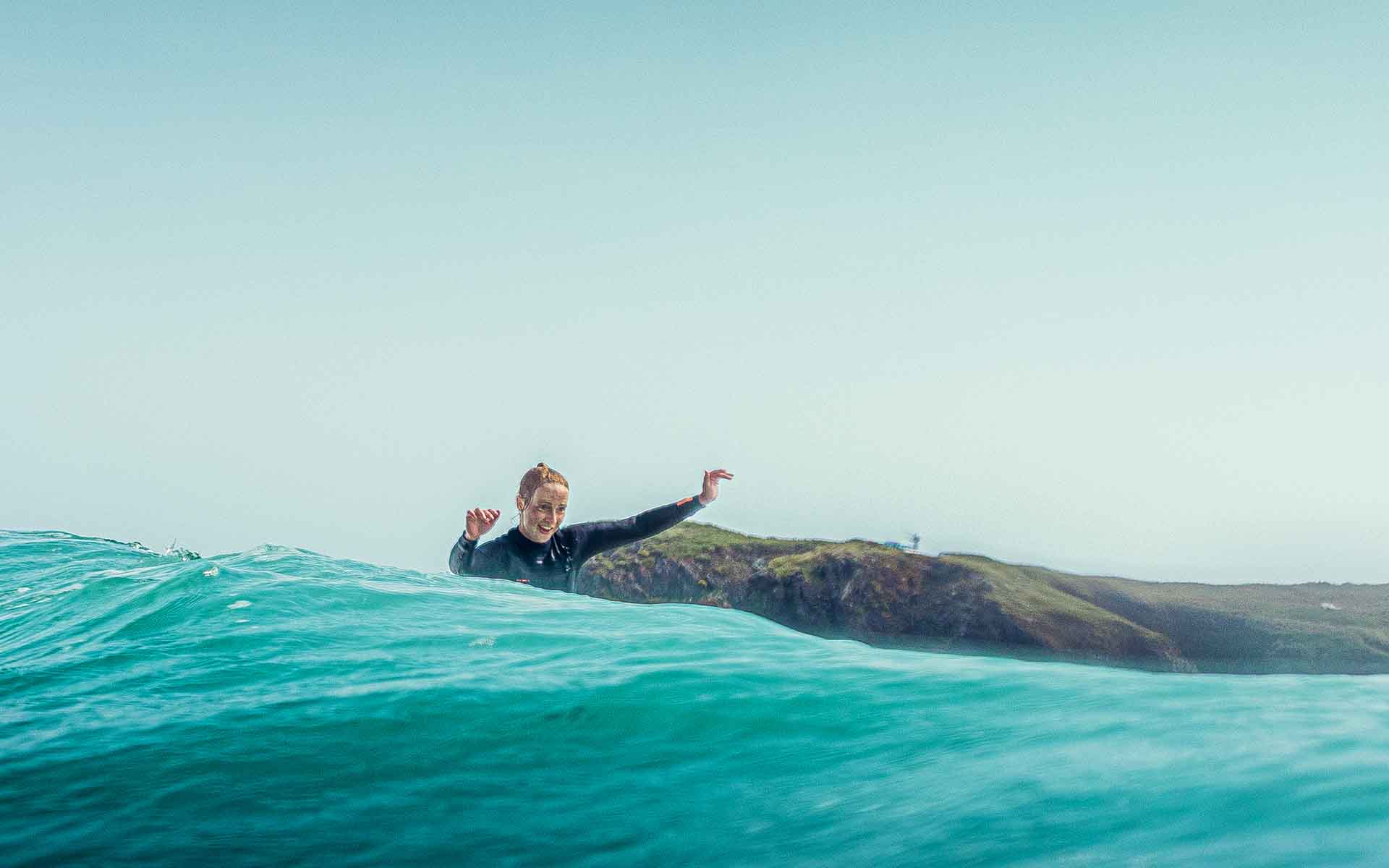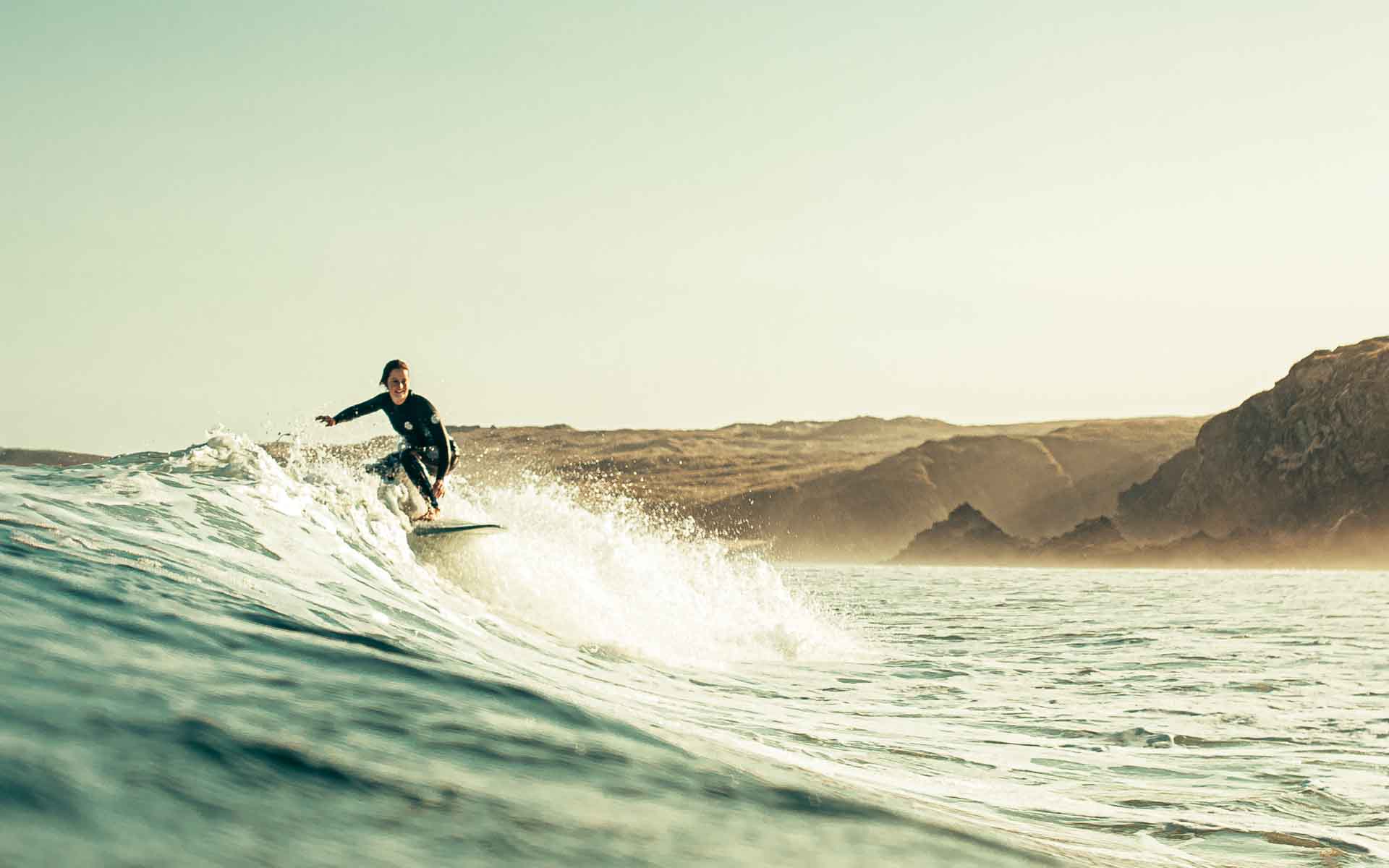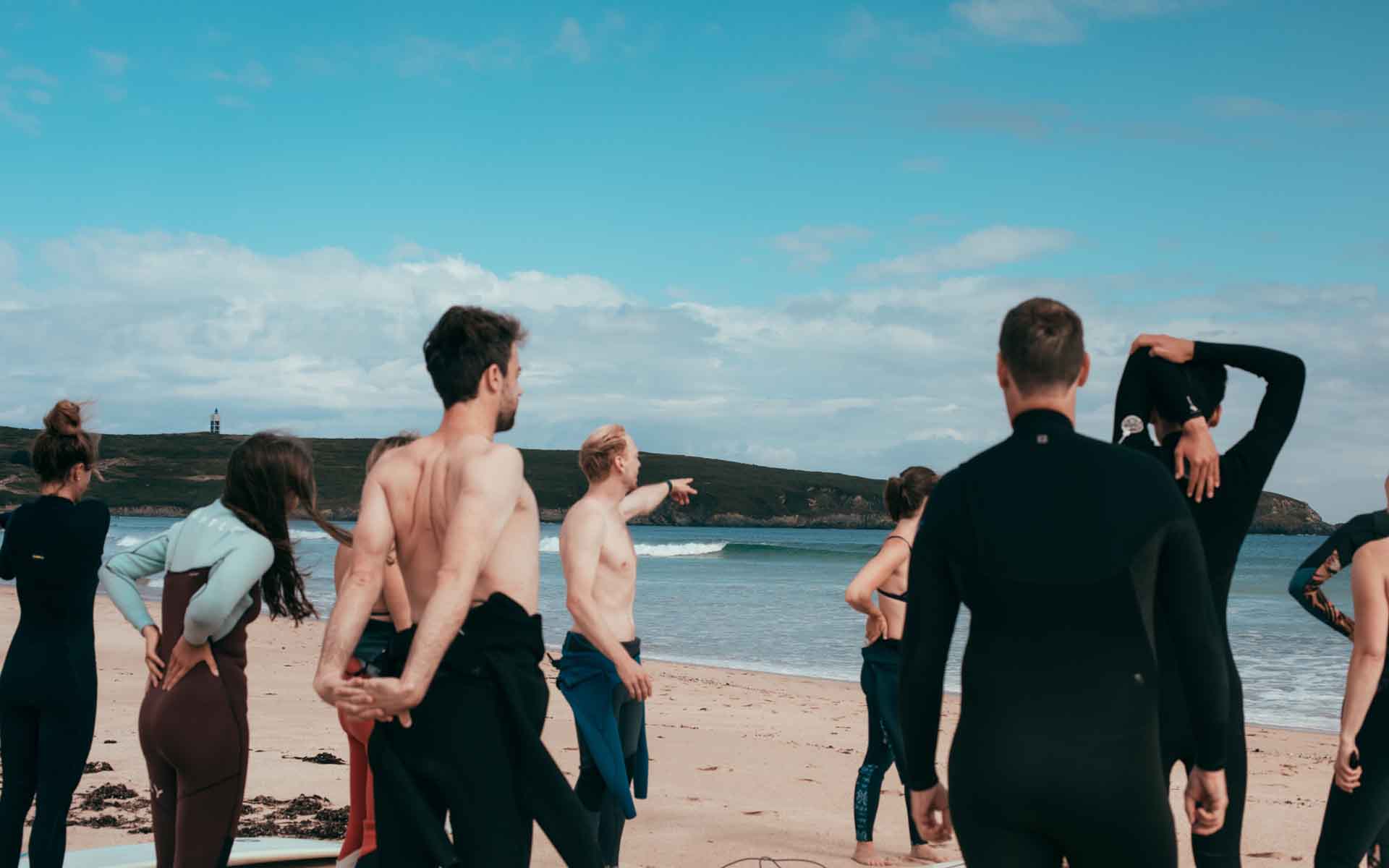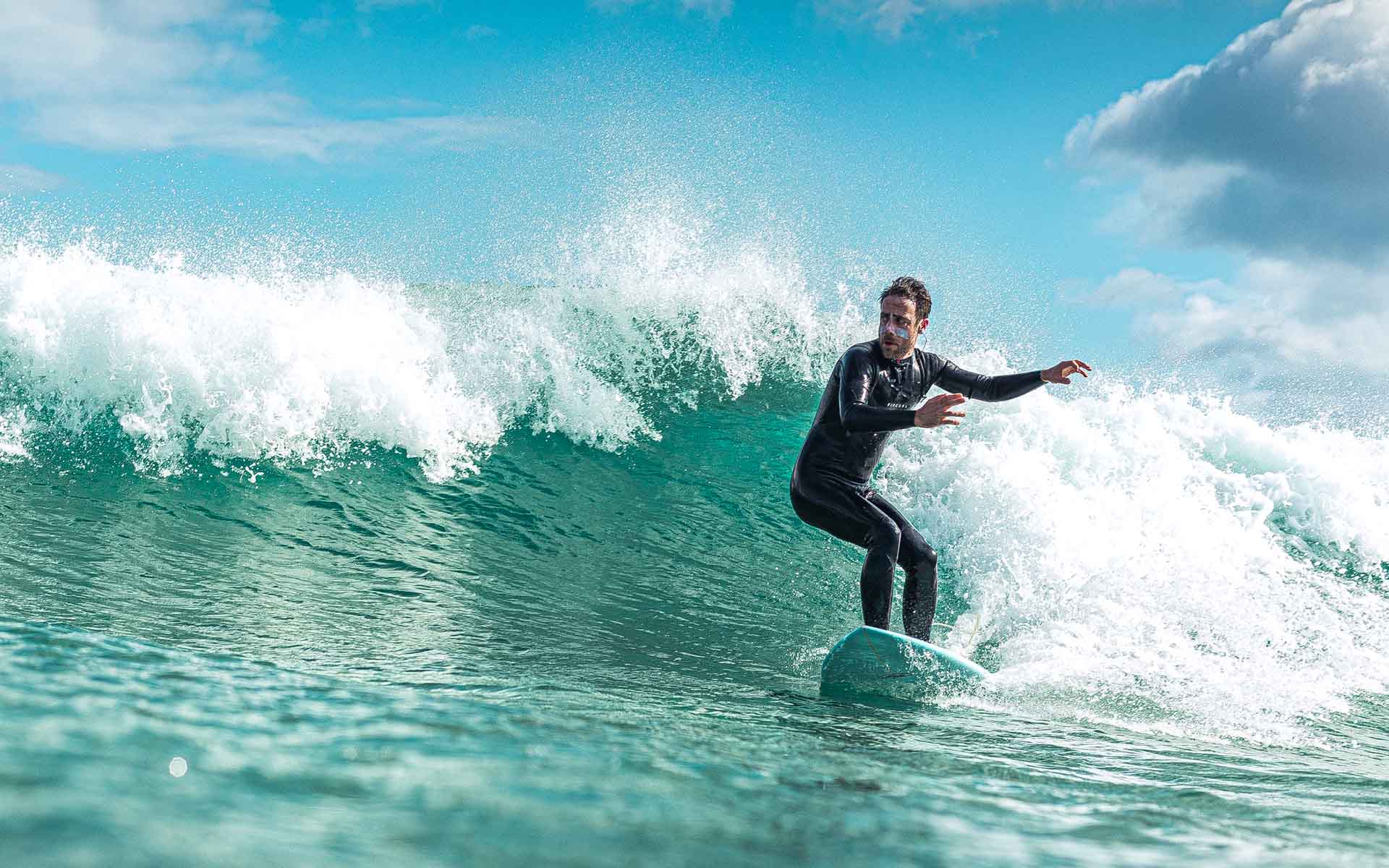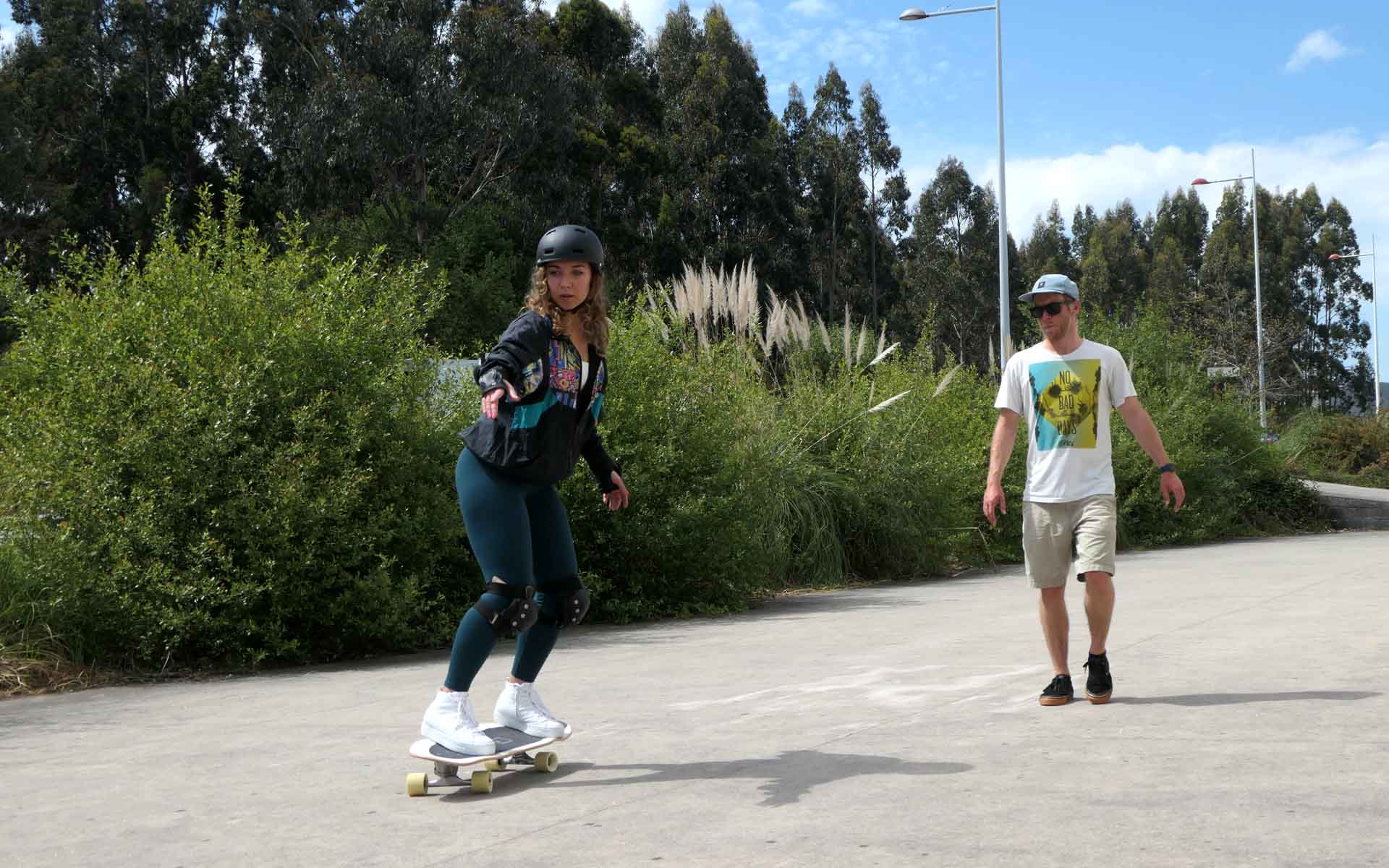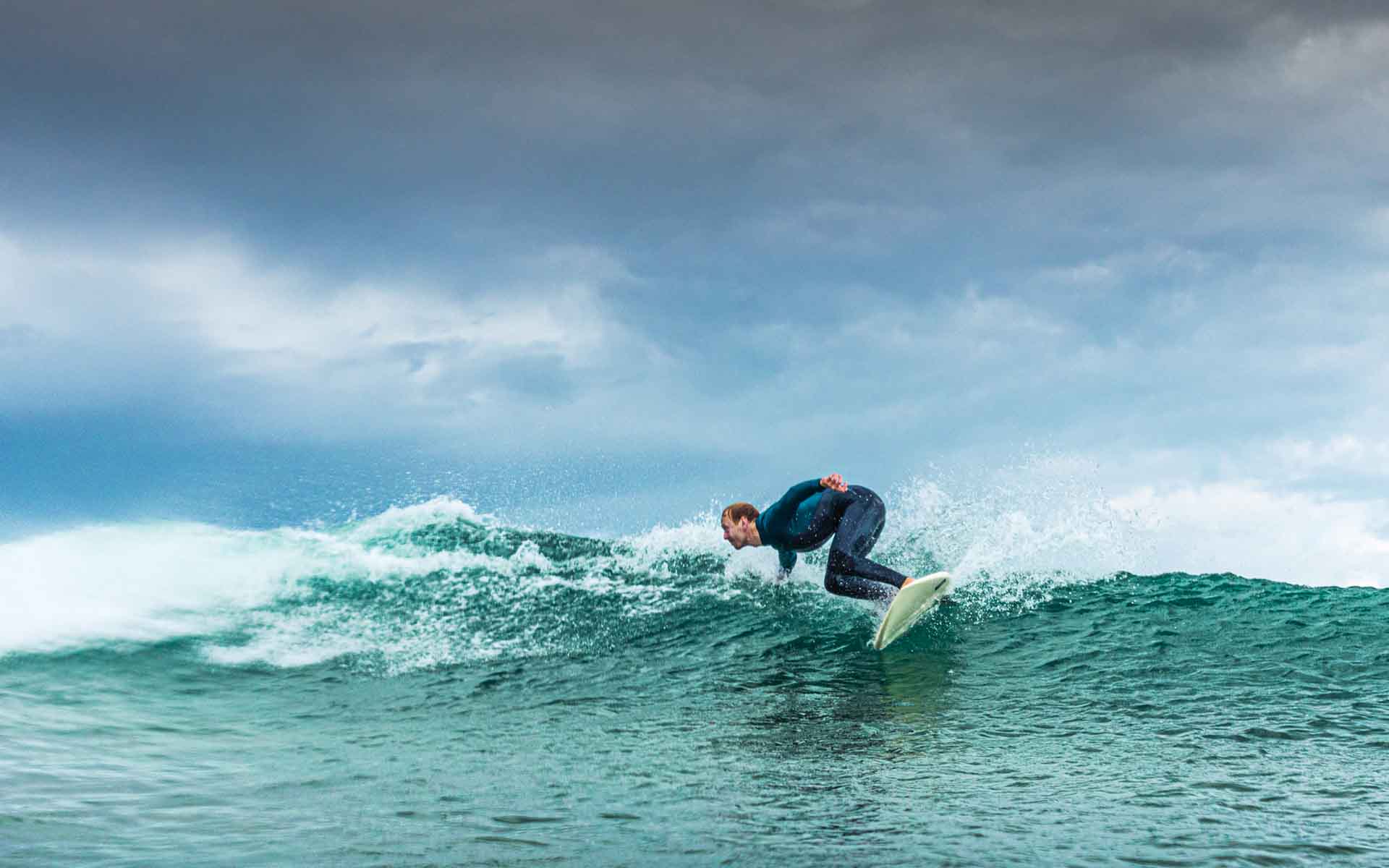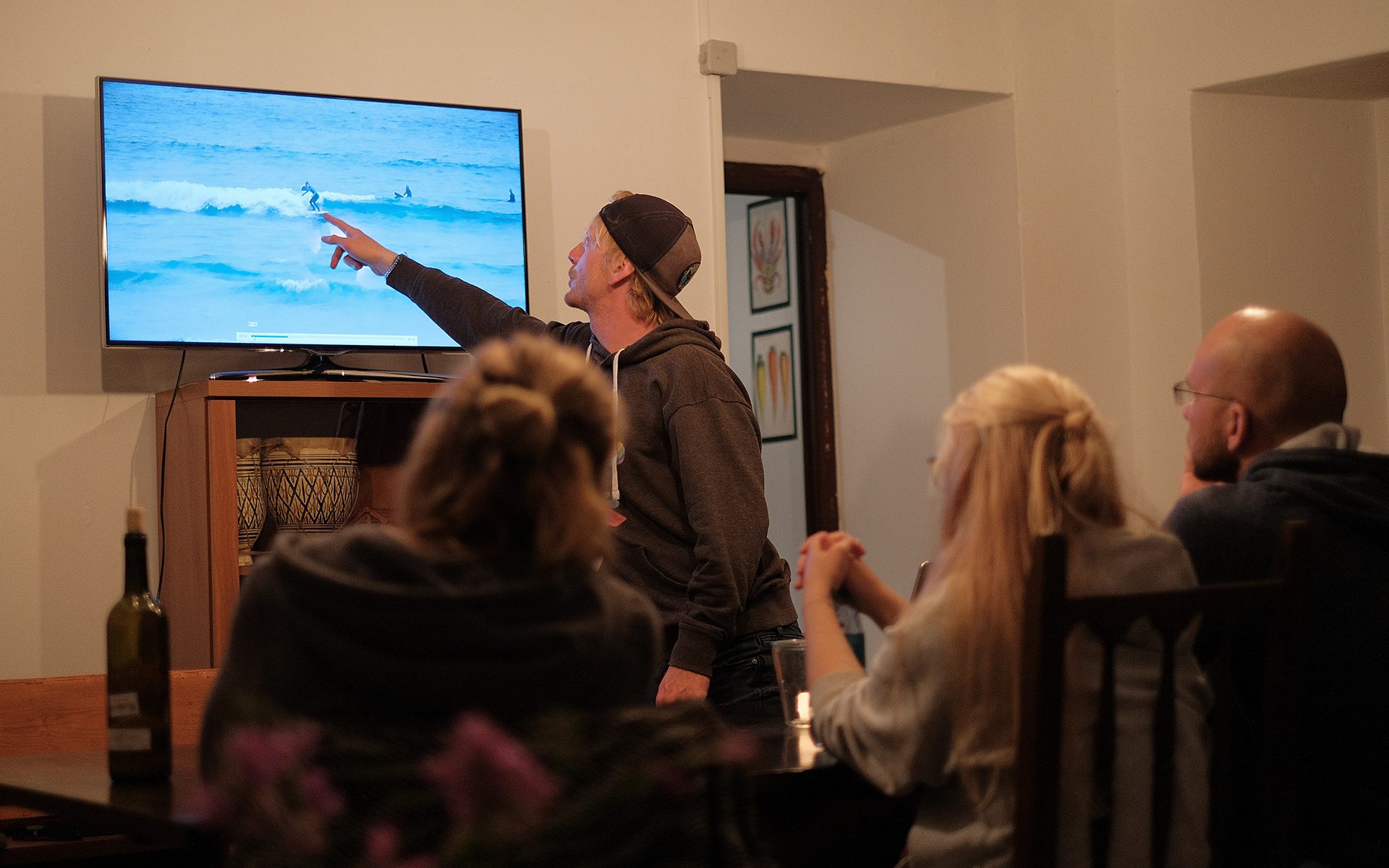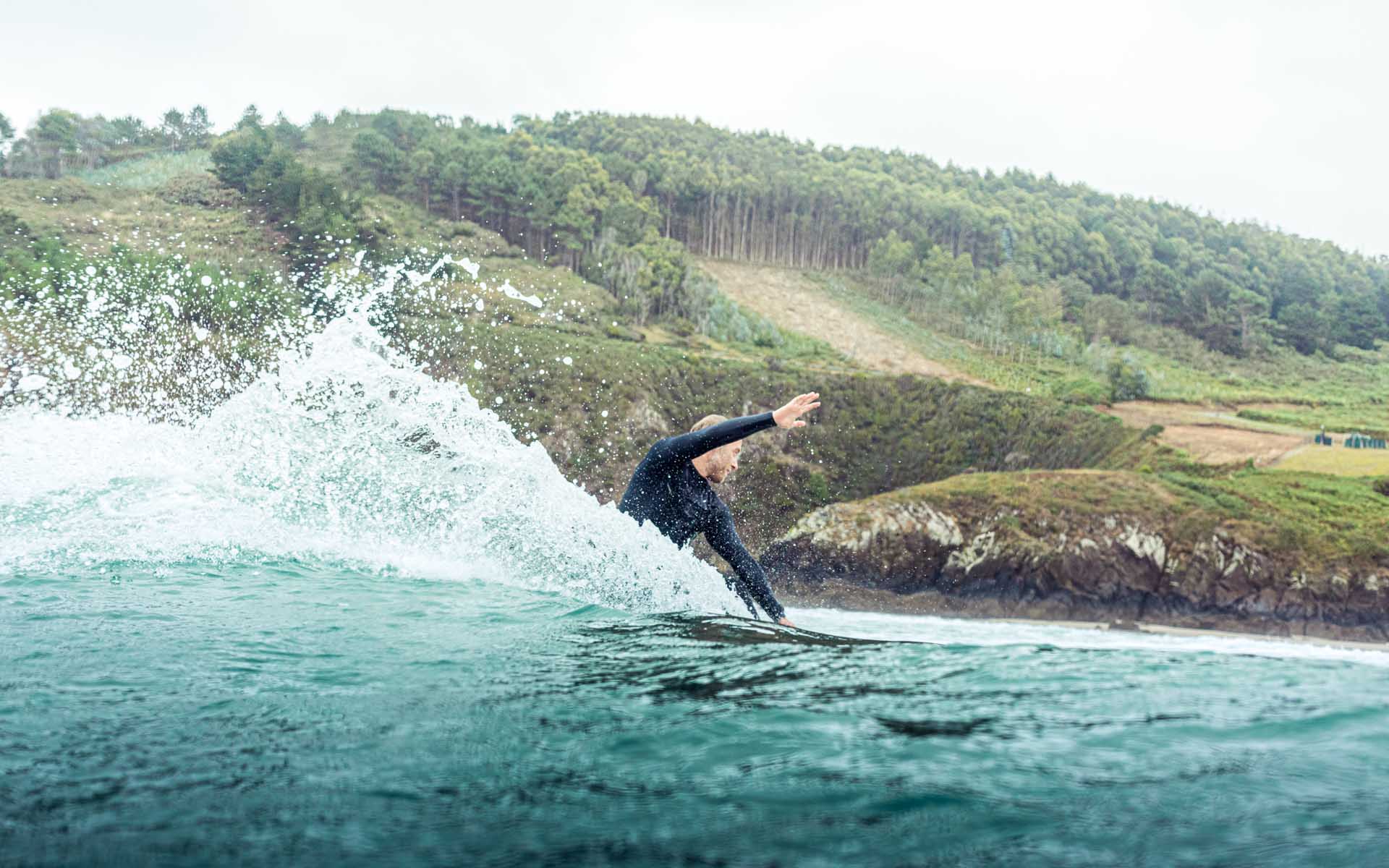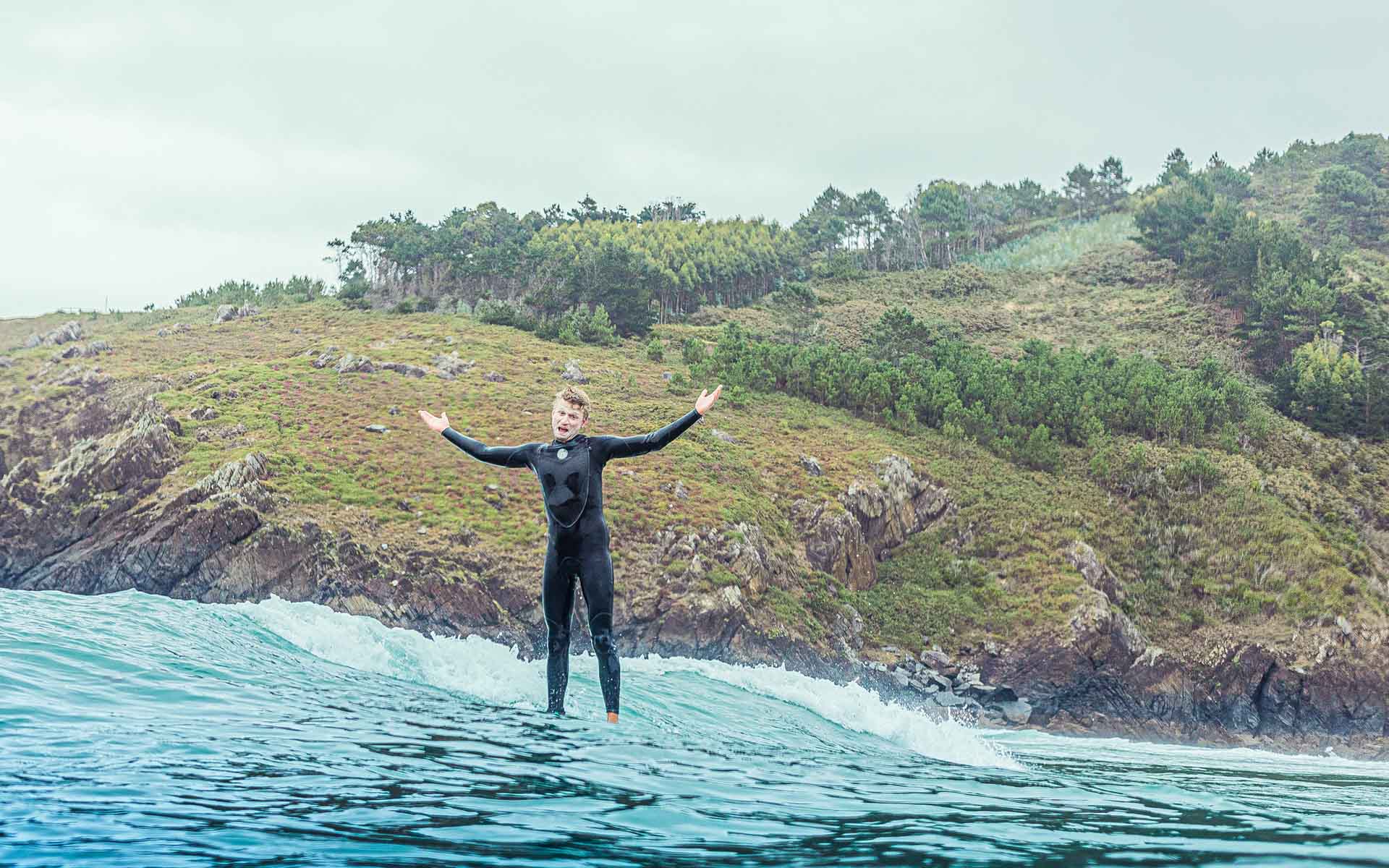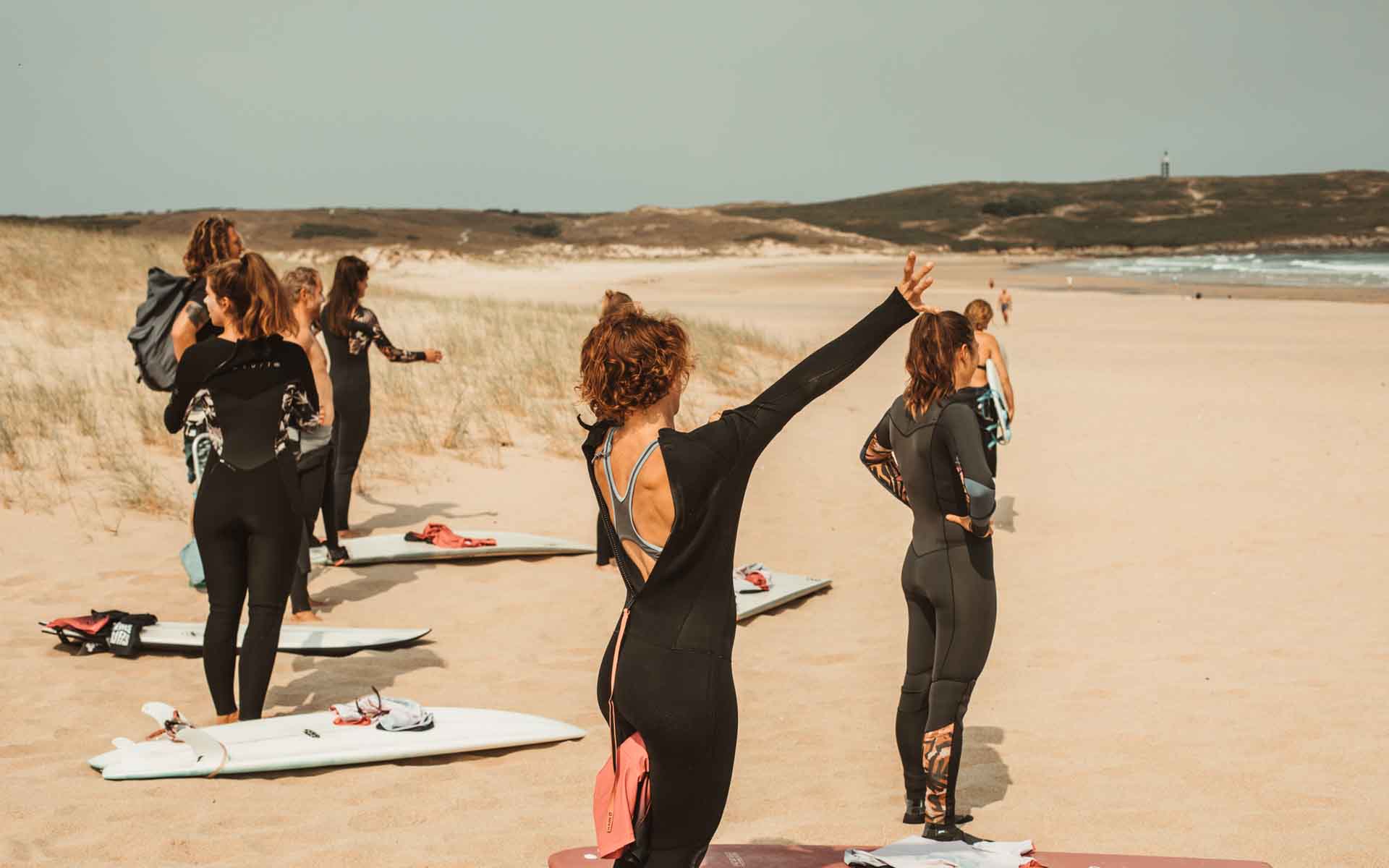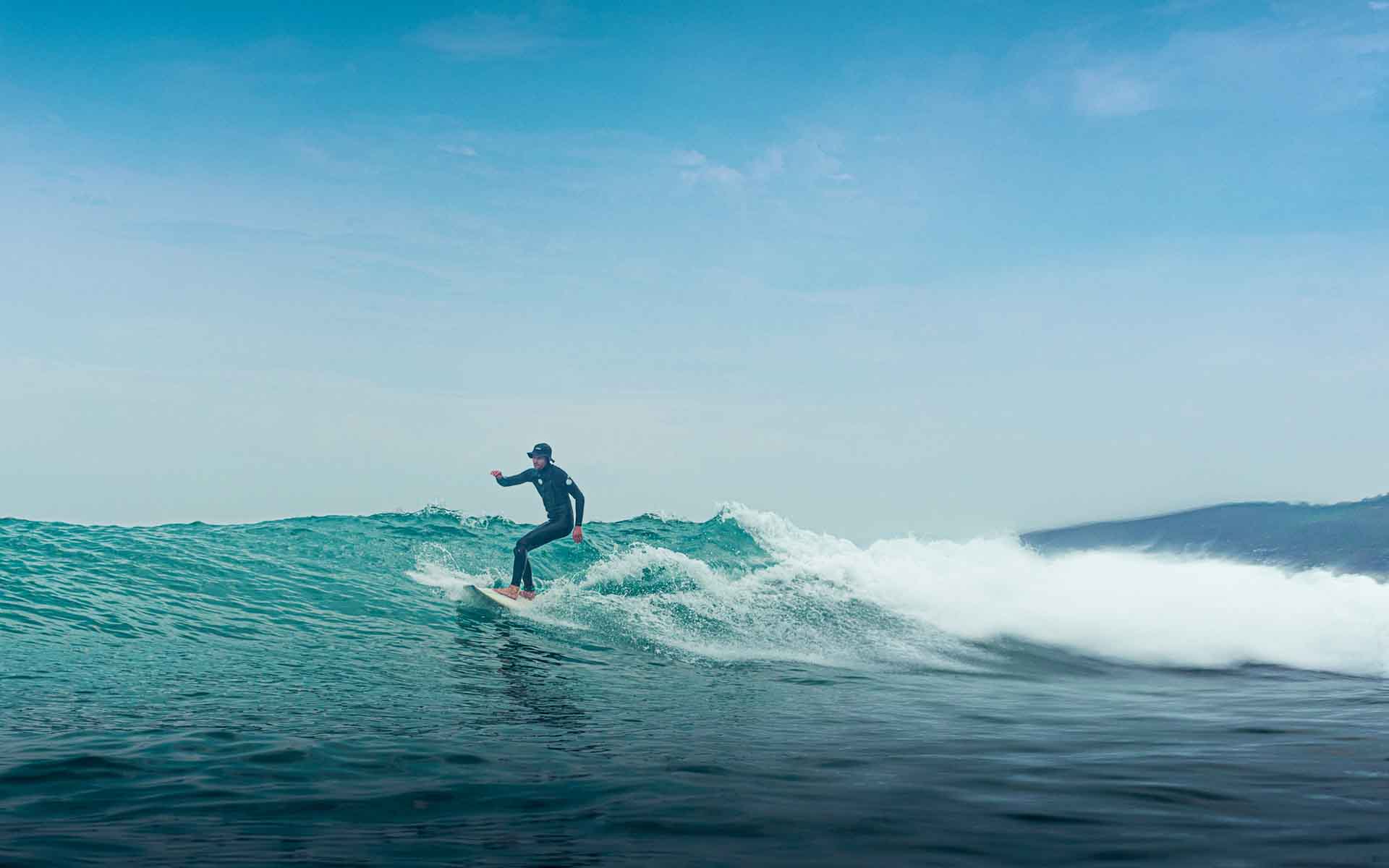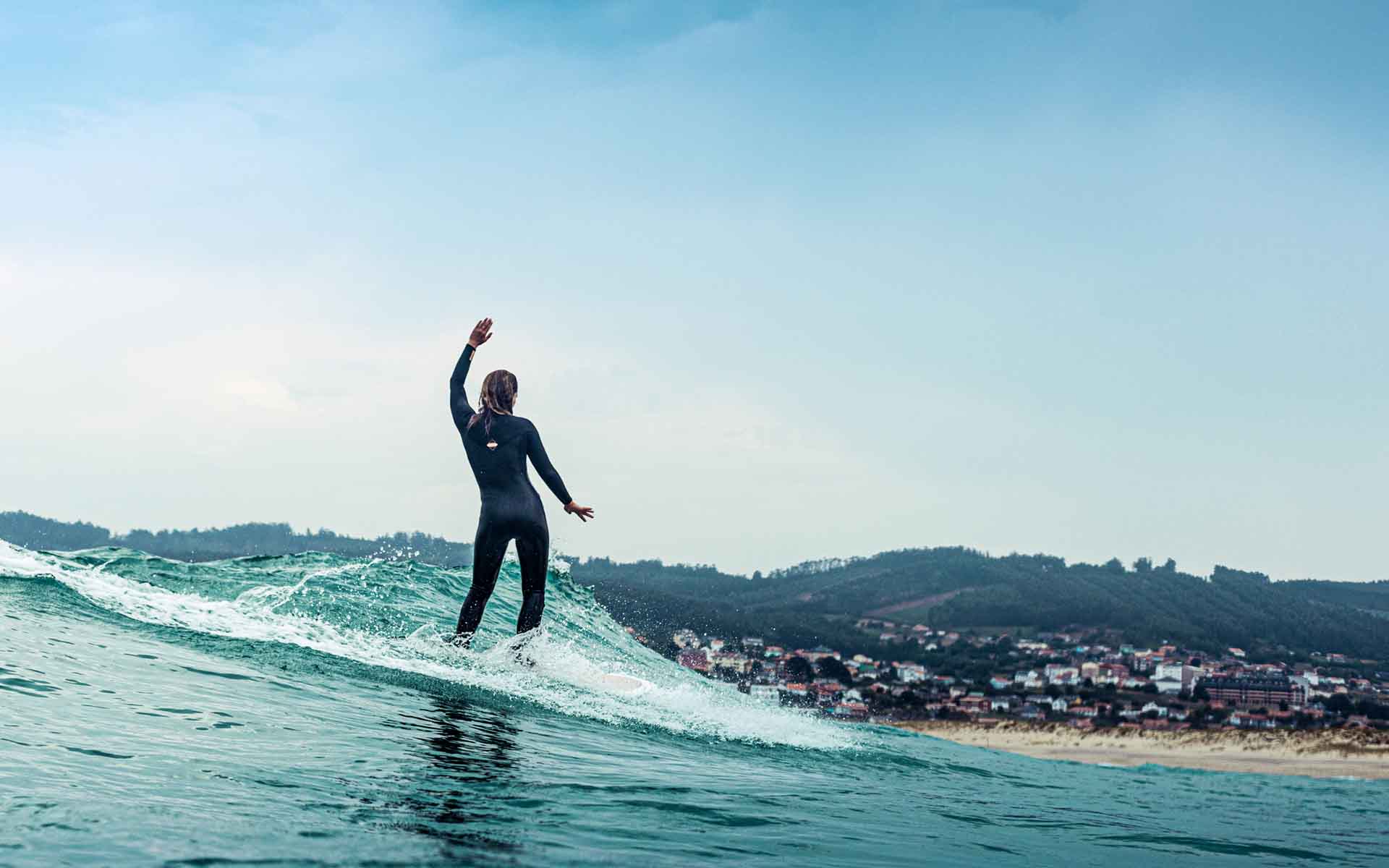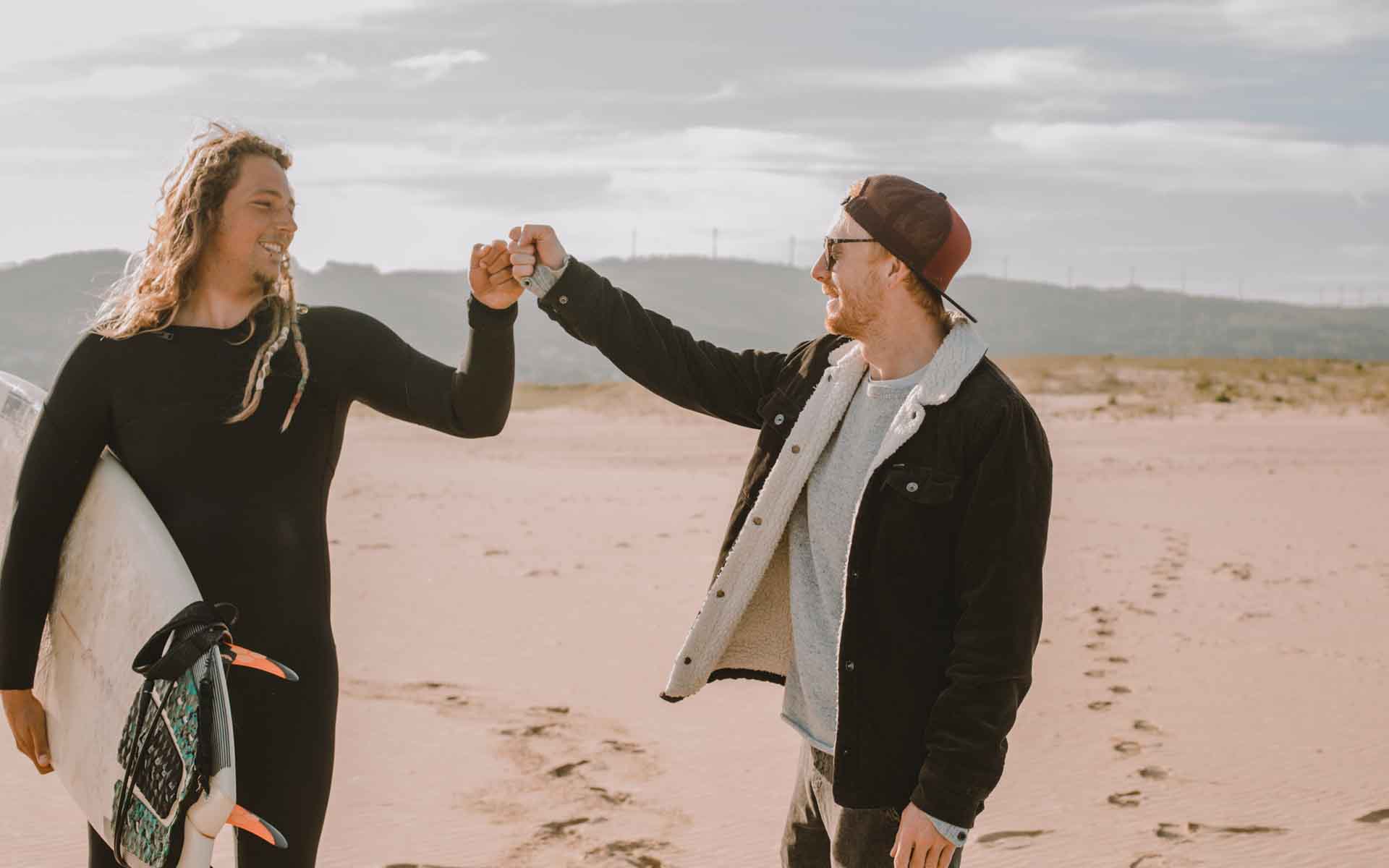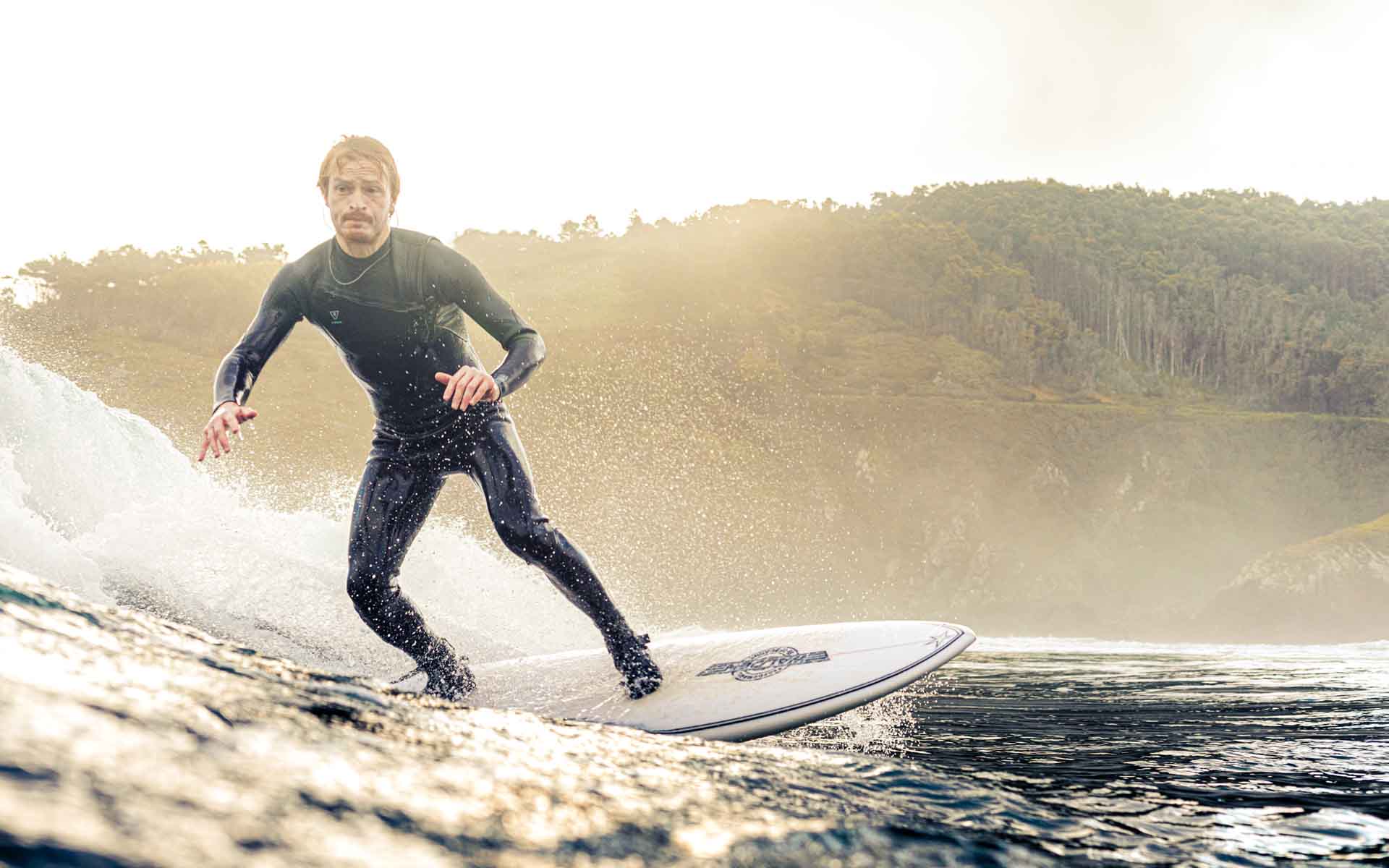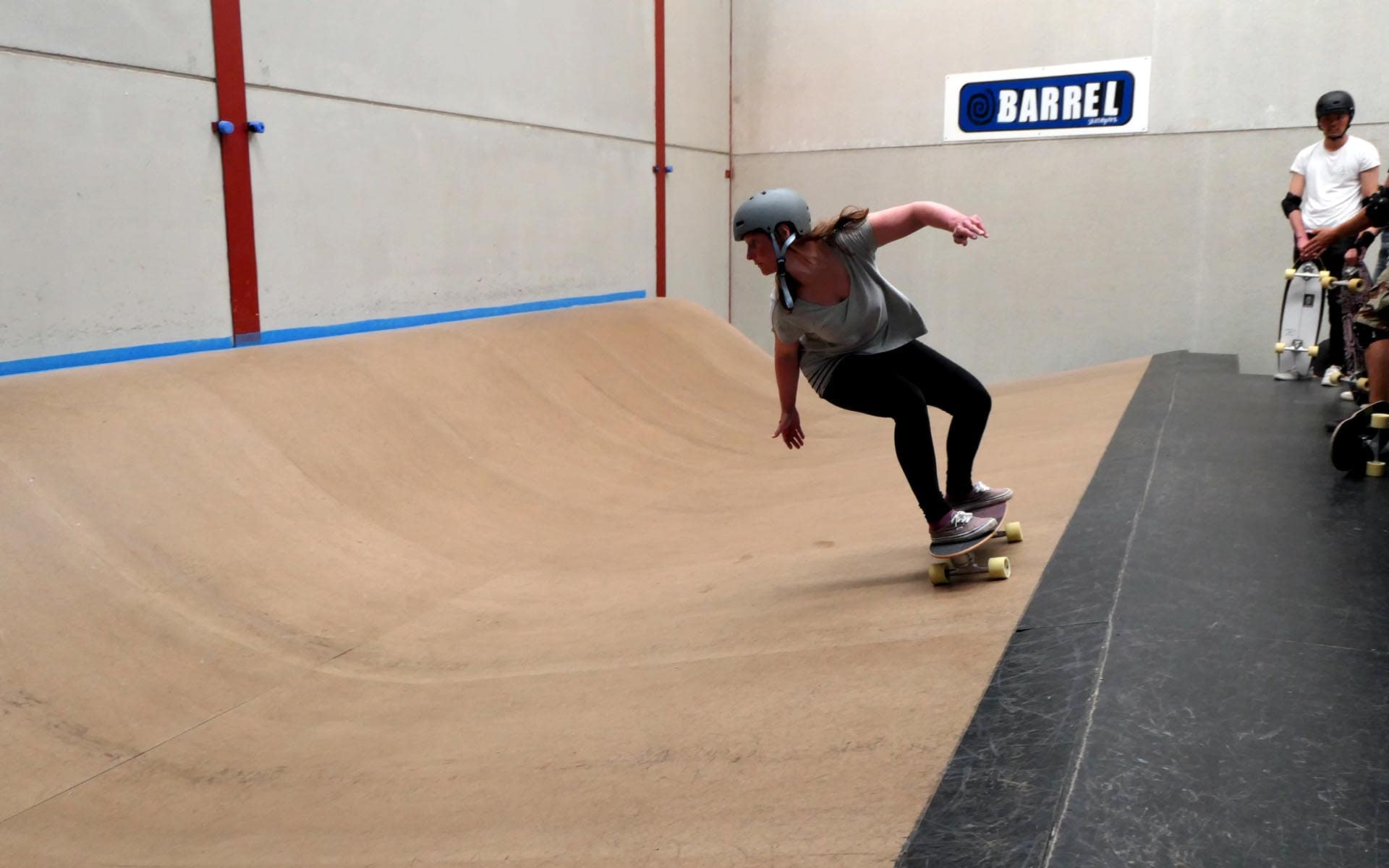 We invite you to come to our surfcamp in northern Spain, the only one of its kind to date, specializing exclusively in intermediate surfers. Away from mass tourism and crowded beaches, we'll make your next surf trip a unique experience.
Our Intermediate surfcoaching is customized to suit your skills and needs. To make this possible, the courses take place exclusively in small groups (maximum 5 people per coach). Through targeted video and photo analysis, we will find and correct potential errors, work on the right posture, and help you find the best line in the wave. This training is enhanced with an additional Surfskate session to implement what you have learned and work on the most important surfing maneuvers such as bottom turn, top turn and cutback. To get the most out of every day, Spotguiding is included! So we always find the beach with the best conditions for your level. In addition, we adapt our courses to the current surf conditions and factors such as wind, tides and wave size, and we may divide the course into two sessions a day occasionally. In our surfboard quiver you will find everything that makes a surfer's heart beat faster. We offer a variety of different surfboards and shapes. Ideal for trying new things and finding the board that suits you.
The aim of this intensive course is to optimize the positioning and timing in the unbroken wave and thus significantly increase the number of surfed waves.
Intermediate surf camp package
Intensive course max. 5 students per coach
Read waves, find your way into the line-up, wave selection and surf maneuvers
Personal objective for the week
Daily goal-oriented photo and video analysis (bring a USB stick to get the material)
Spotguiding to the best spots
Spot check and evaluation
20h surf coaching (5 days, 4h)
Extensive surf theory (surf forecast, surf manoeuvrers, surfboard types, movement theory)
DrySurf Surfskate Sessions (perfect to train new maneuvers and generate speed in the wave)
24/7 Surfquipment
A variety of different boards and shapes, hard decks and soft-tops (shortboard, fish, single fin, funboard, mini malibu)
Certified surf instructors (ASI/ISA) and lifesavers (SLSGB)
Our Intermediate surfcamp package prices are calculated per person per week and include 5 days of surfcoaching incl. gear and spotguiding, plus accommodation for 7 nights in our shared room (3 beds).
Season price
609€
01.04. to 21.10.
Extras:
Twin or double room: +5€ per person per day
Breakfast: 9€ per day (book on-site)
Lunch: 3€ per day (book on-site)
Dinner: 11€ per day (book on-site)
Tip:
To prepare for your surfing adventure and get the most out of it, we recommend a few exercises and activities that can help you to maximize your wave count.
1. Swimming
Visit the nearest city pool and swim a few laps. When you are swimming you use your muscles in a similar way to the paddling motion.
2. Diving
While surfing you will also spend some time underwater every now and then. It is therefore useful to train holding your breath or do free diving exercises. As a result, you are well prepared and much more relaxed if a wave keeps you under water a little longer.
3. Strength training
Whether you go the gym or do a few push-ups at home in front of the TV, improving your strength will help you with the take-off.
4. Endurance
Going for a jog every now and then won't hurt. You'll be thankful for this tip as you fight your way into the line-up.
5. Watch surf movies
It increases the anticipation and you can actually learn a lot! While it's not guaranteed that you can surf as well as John John and shoot out of the barrel and do a sick air, it's still a lot of fun.