The surfhouse
Our relaxed and cosy Surfhouse is located next to a small lagoon in the beach town of Valdoviño in Galicia in northern Spain. Due to its north-facing coastline, Galicia has some of the most consistent waves in Europe. Combining this with a variety of different bays and you have a surfing paradise that is second to none and offers waves for all levels of surfers. Far away from most surf tourism, you can experience conditions that can barely be found anywhere else in Europe: World-class waves, secluded beaches and empty line-ups – and with our Spotguiding package we make sure that you are always at the right spot at the right time to catch some of the best waves of your life.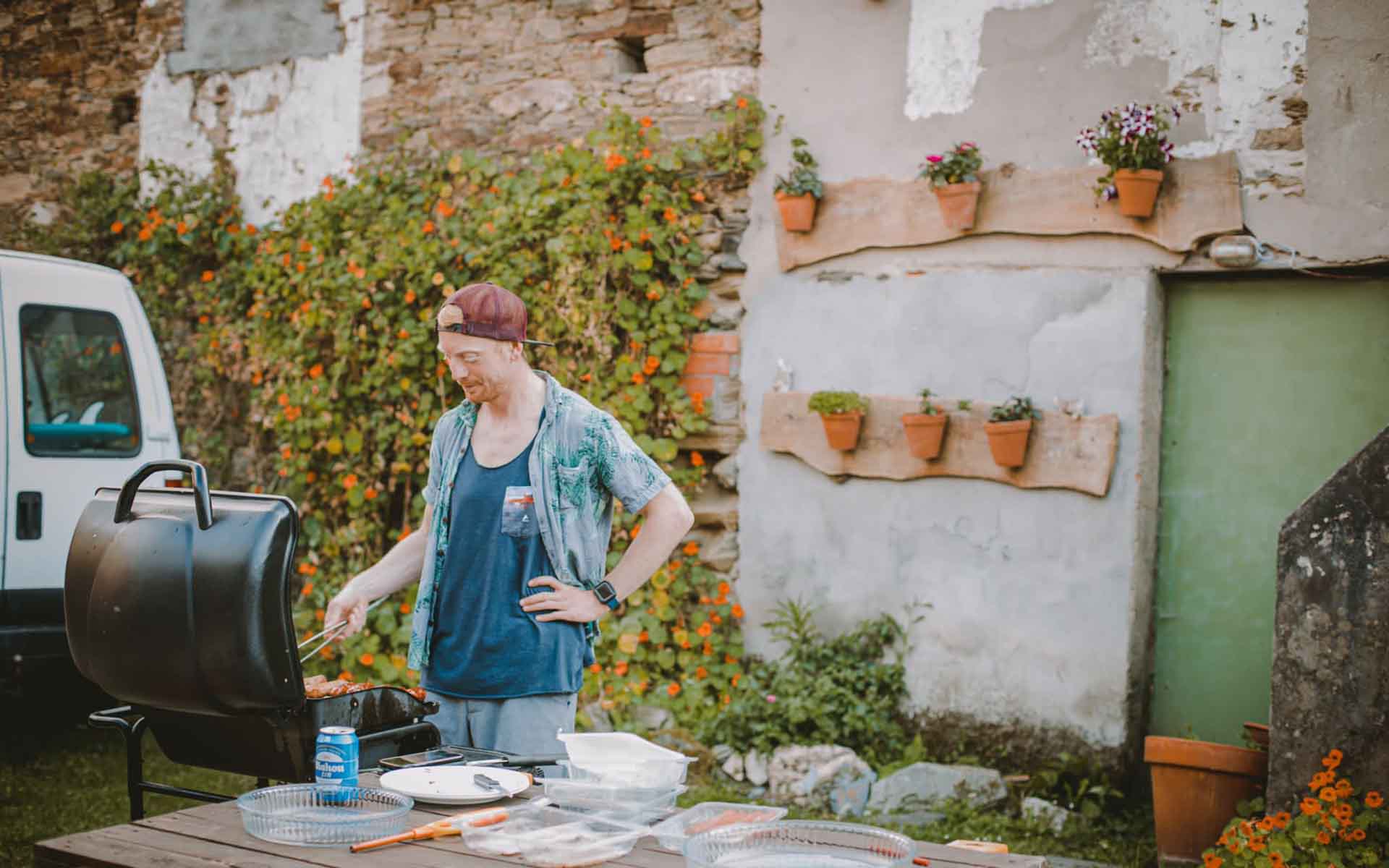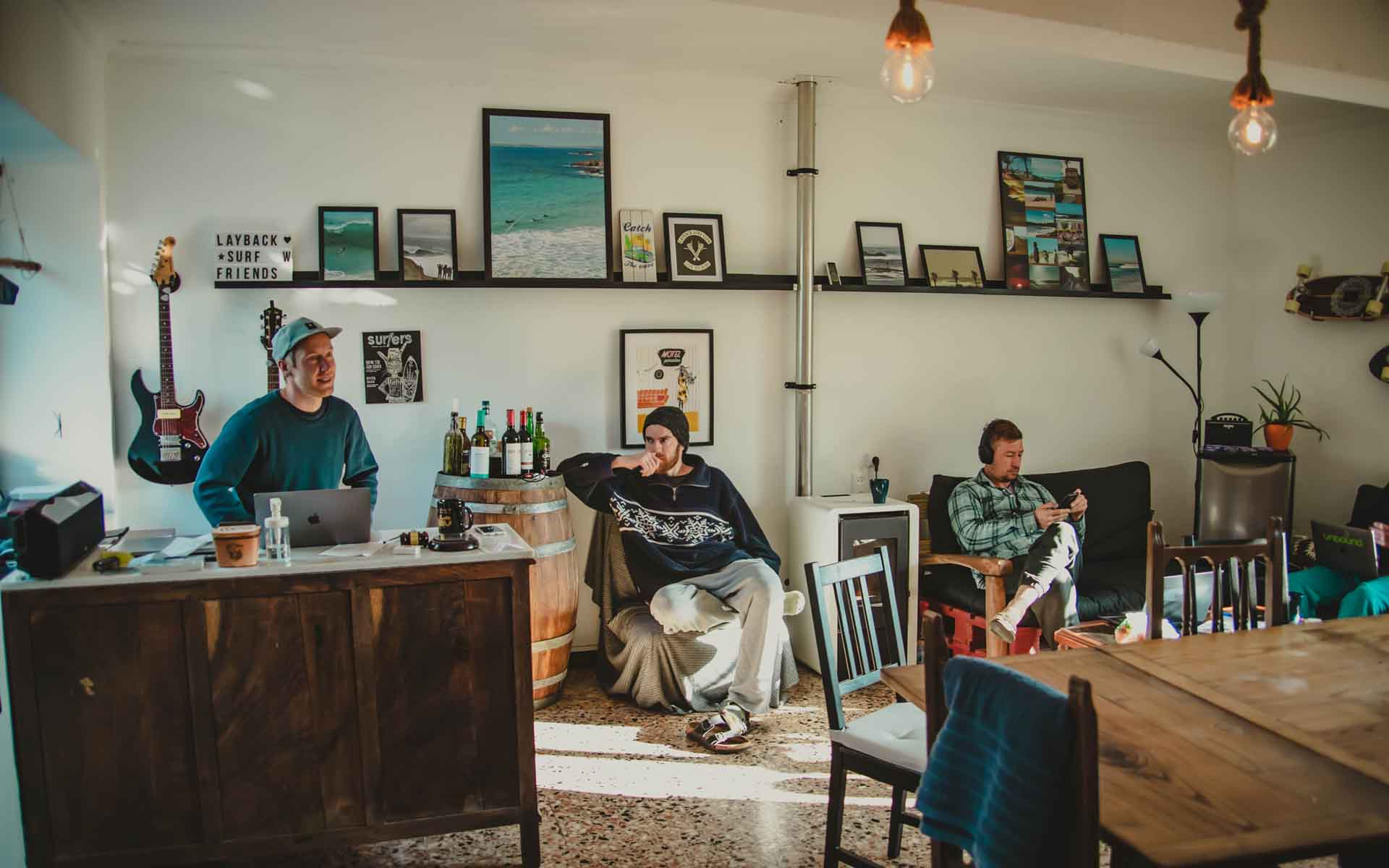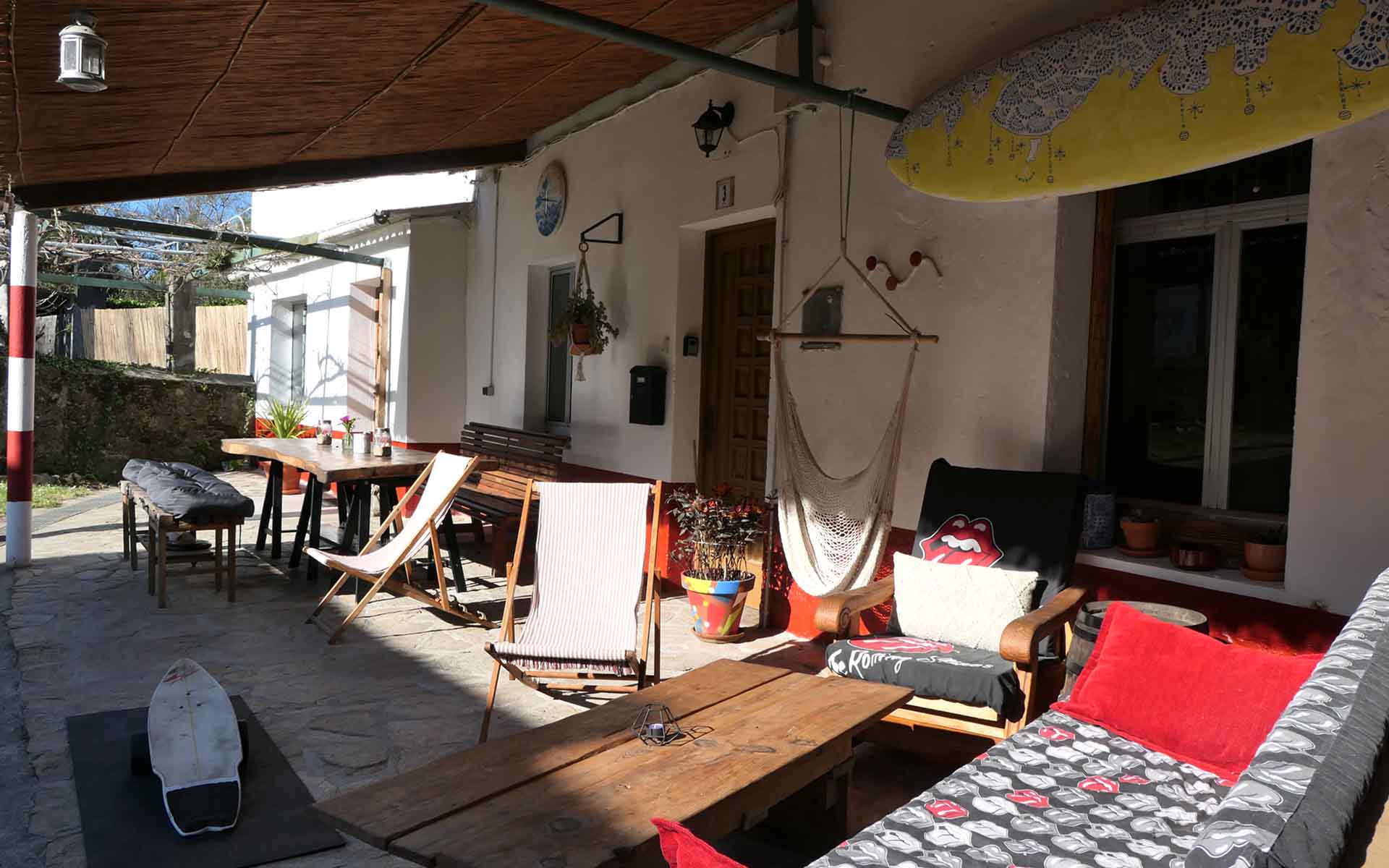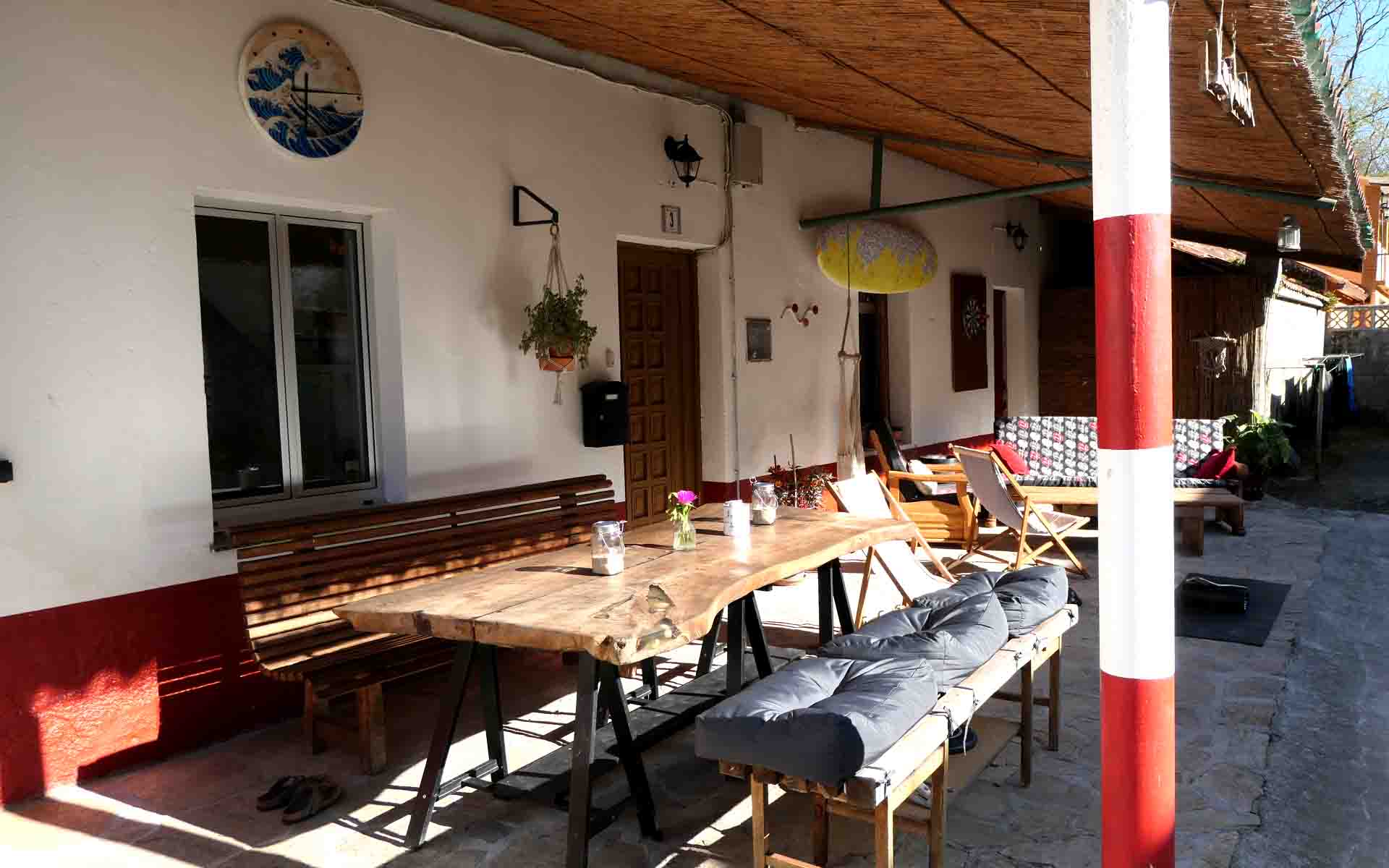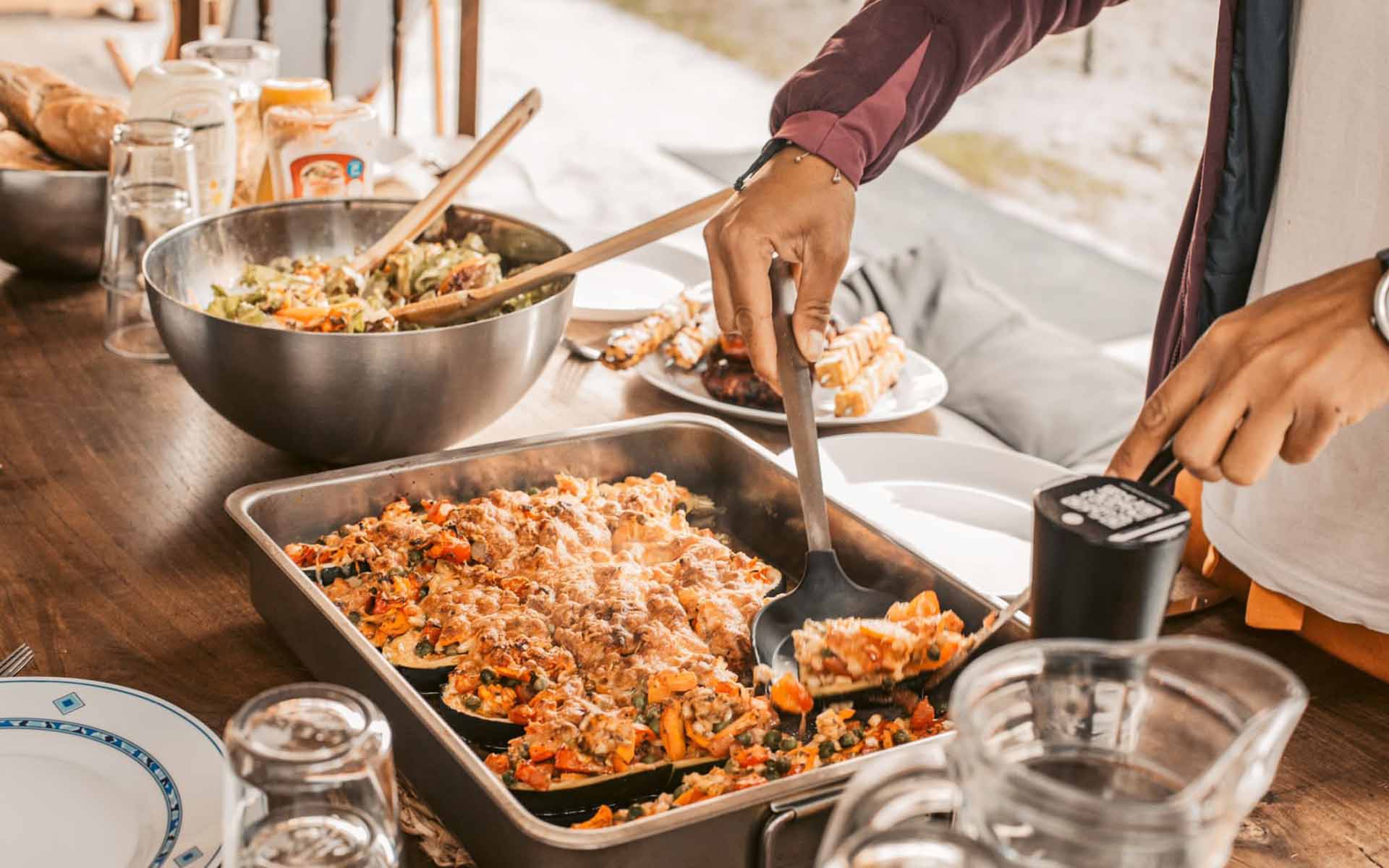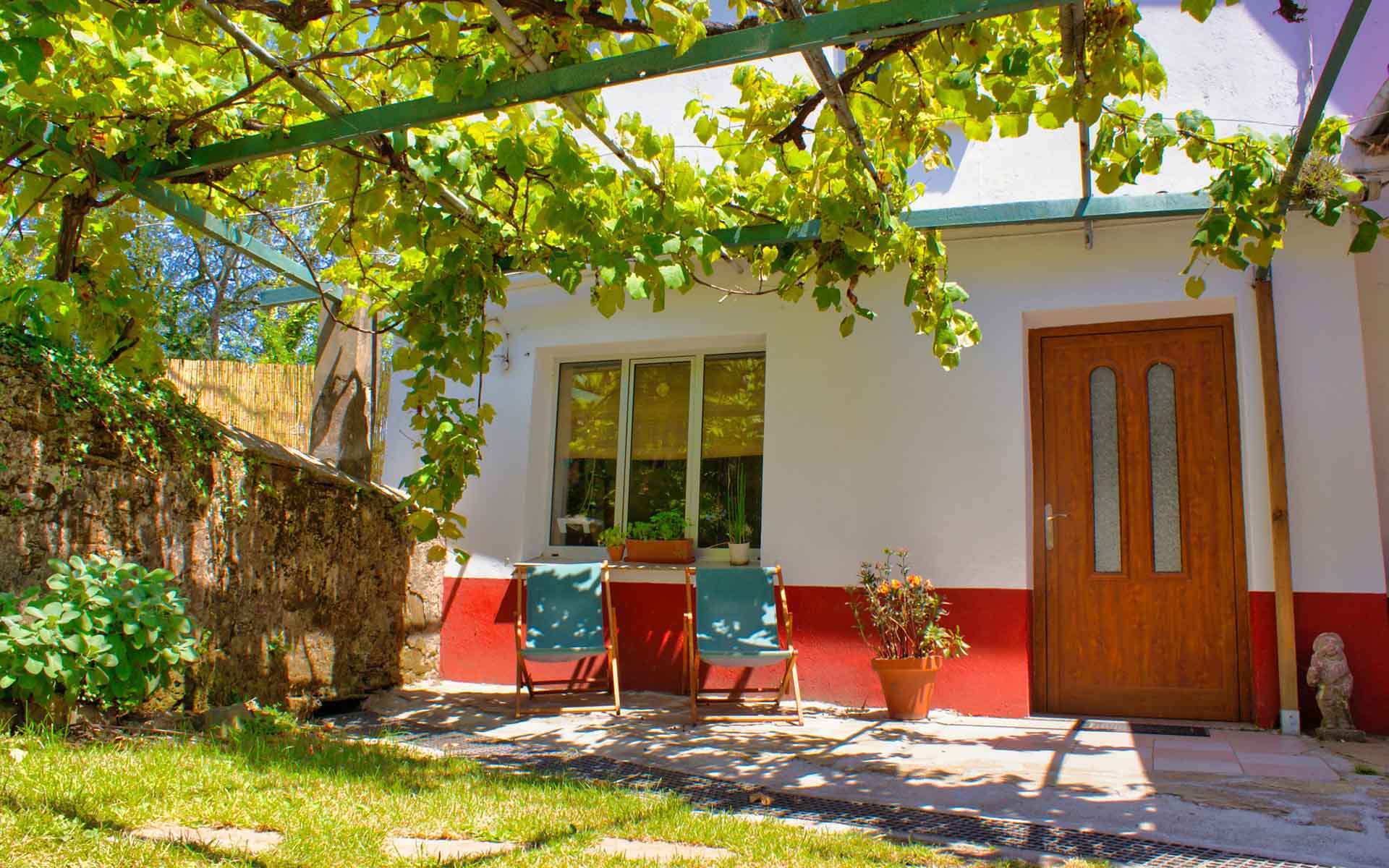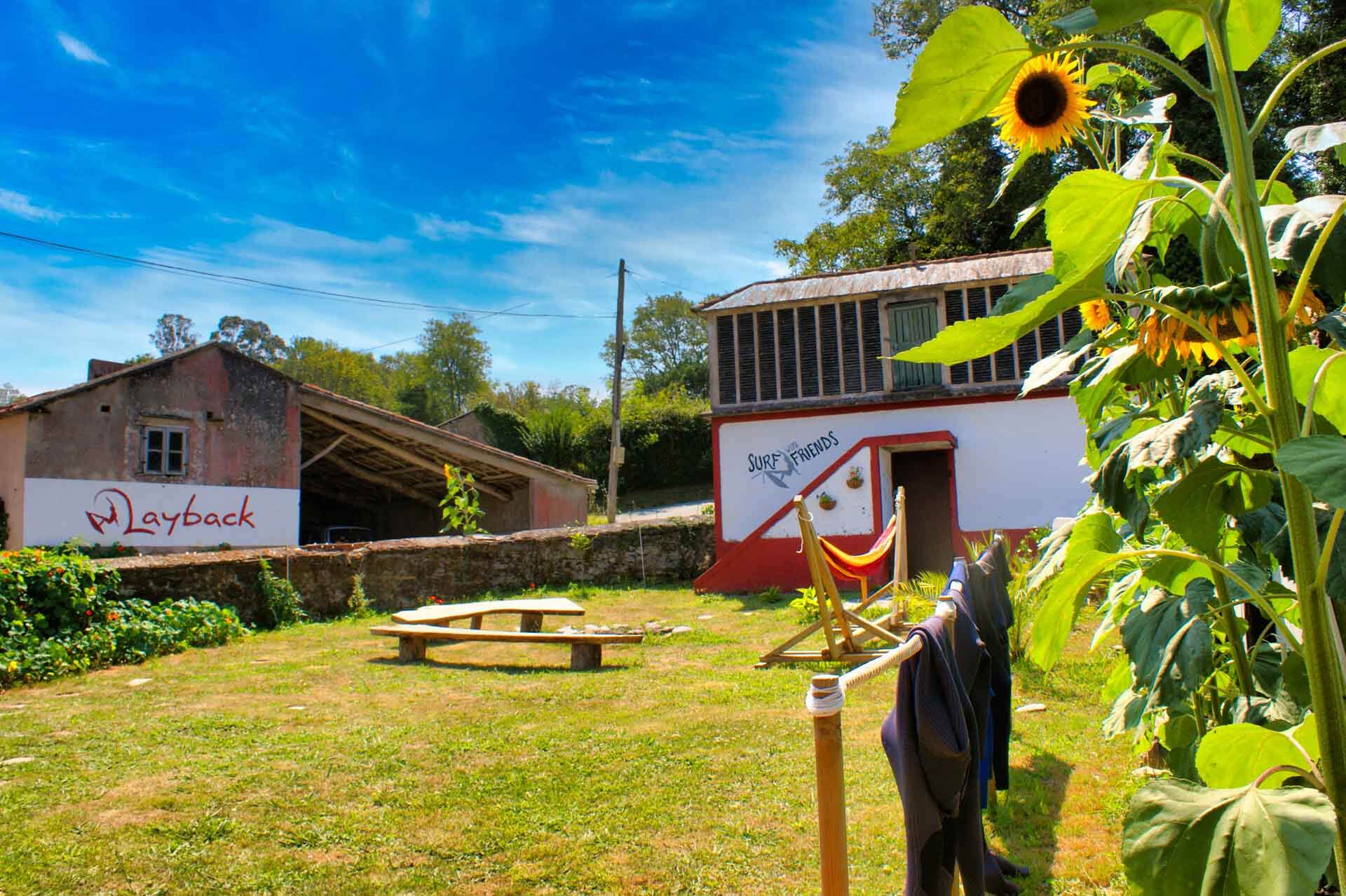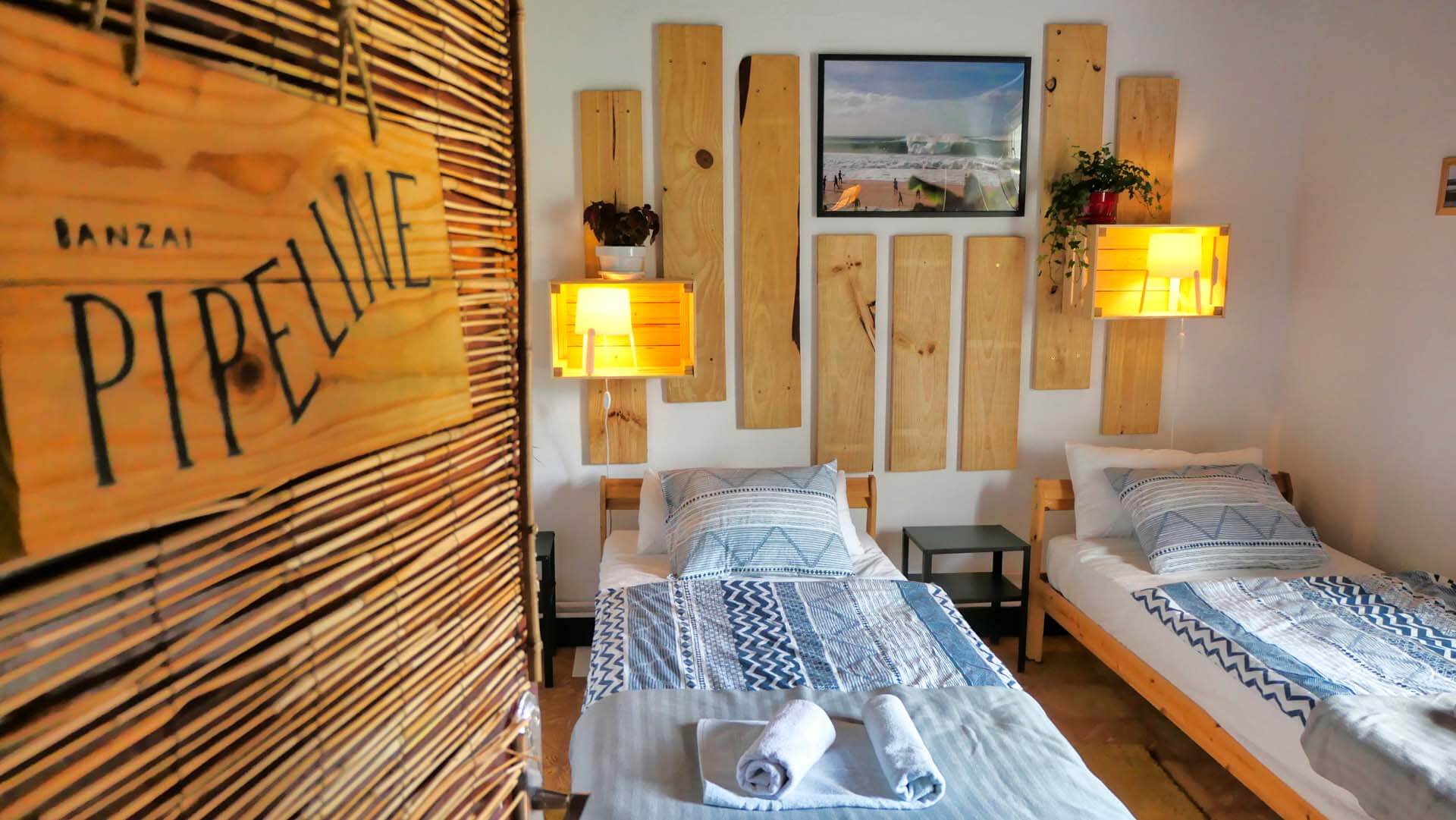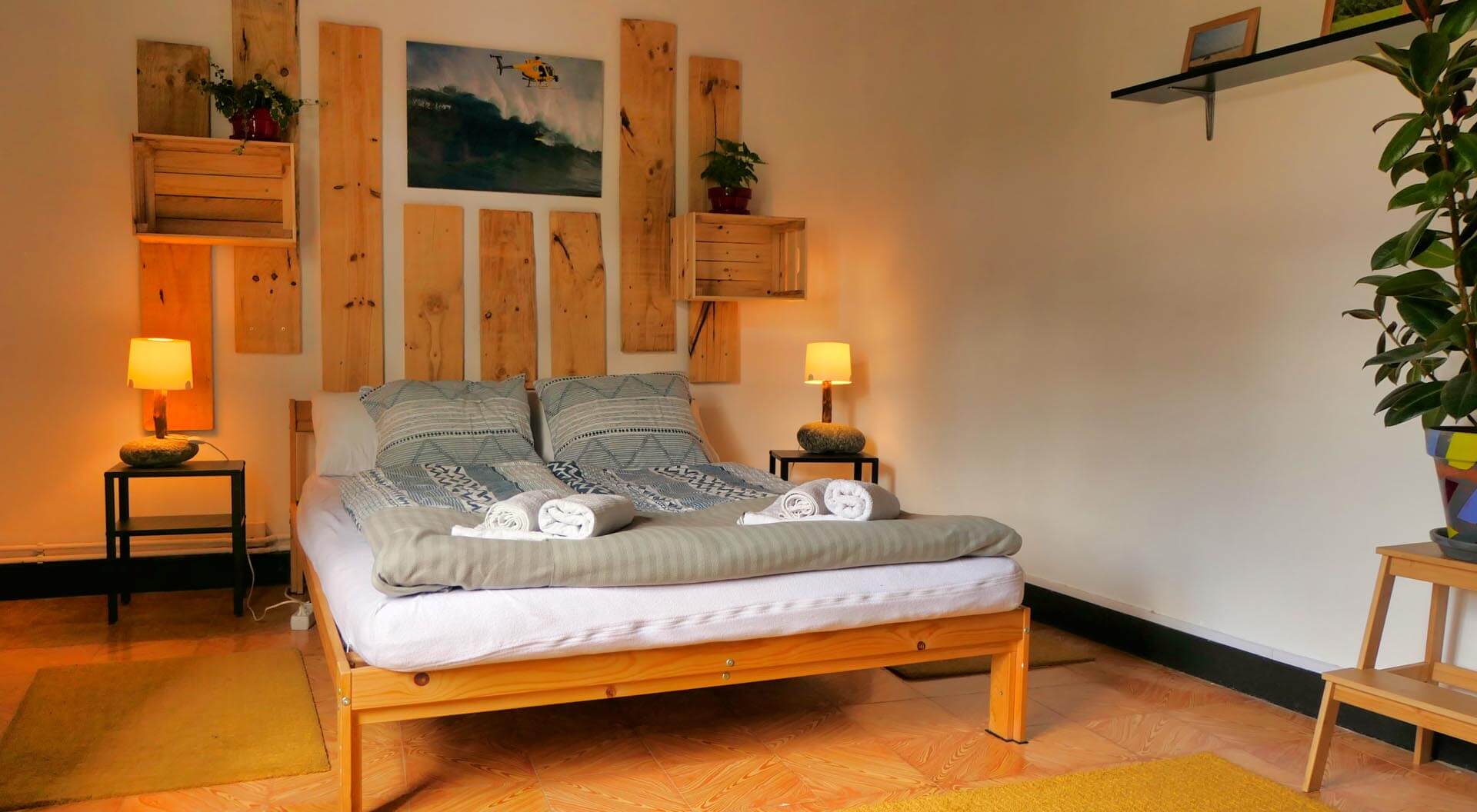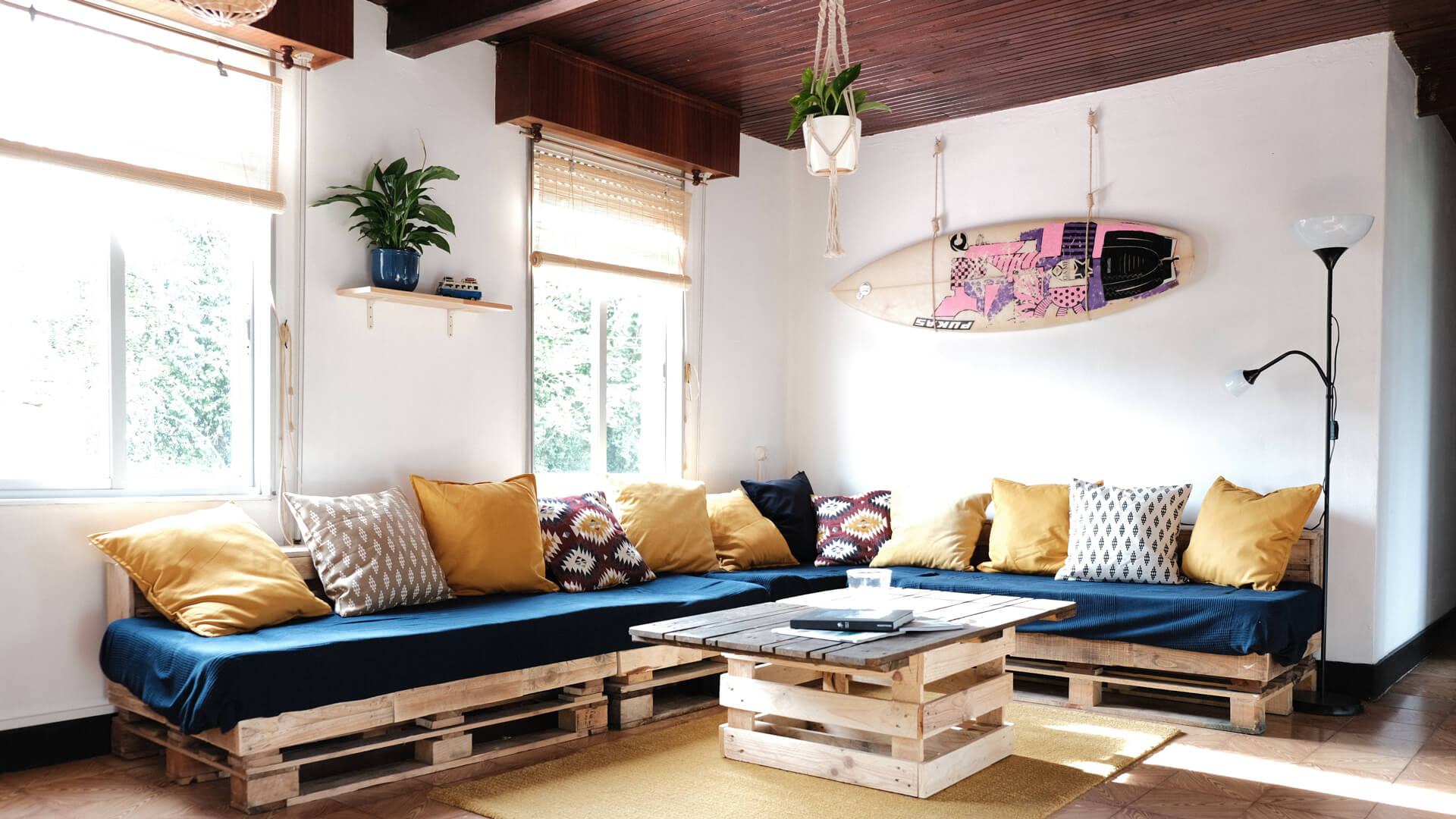 If you want to go surfing on your own, you can easily reach our home beach on foot via an idyllic little hiking trail alongside the lagoon – or if the surfing conditions are just perfect and you can't wait to get into the water, simply use our free bikes with surf racks.
After the surf sessions you can make yourself comfortable in our beautiful surf house and end the day relaxing on a lounger in our garden or with a beer or two on our veranda.
Camp facilities
Big living room with dining table to relax and exchange stories
Chill-out lounge for those who want to have a peaceful moment
TVs with game consoles to play together
Book corner with surf magazines and board games
Skateboards including surf skateboards
Bikes with surfboard racks
Large porch with BBQ and several tables
Fully equipped communal kitchen and refrigerator
Garden with sun loungers for sunbathing
Bonfire pit to warm up at the end of the day
Balanceboard for balance training
Three bright and friendly twin rooms and a shared room with multiple beds (we can easily convert or switch beds)
Free Wi-Fi
Surfboards and wetsuits can be used free of charge at any time (included in our package prices)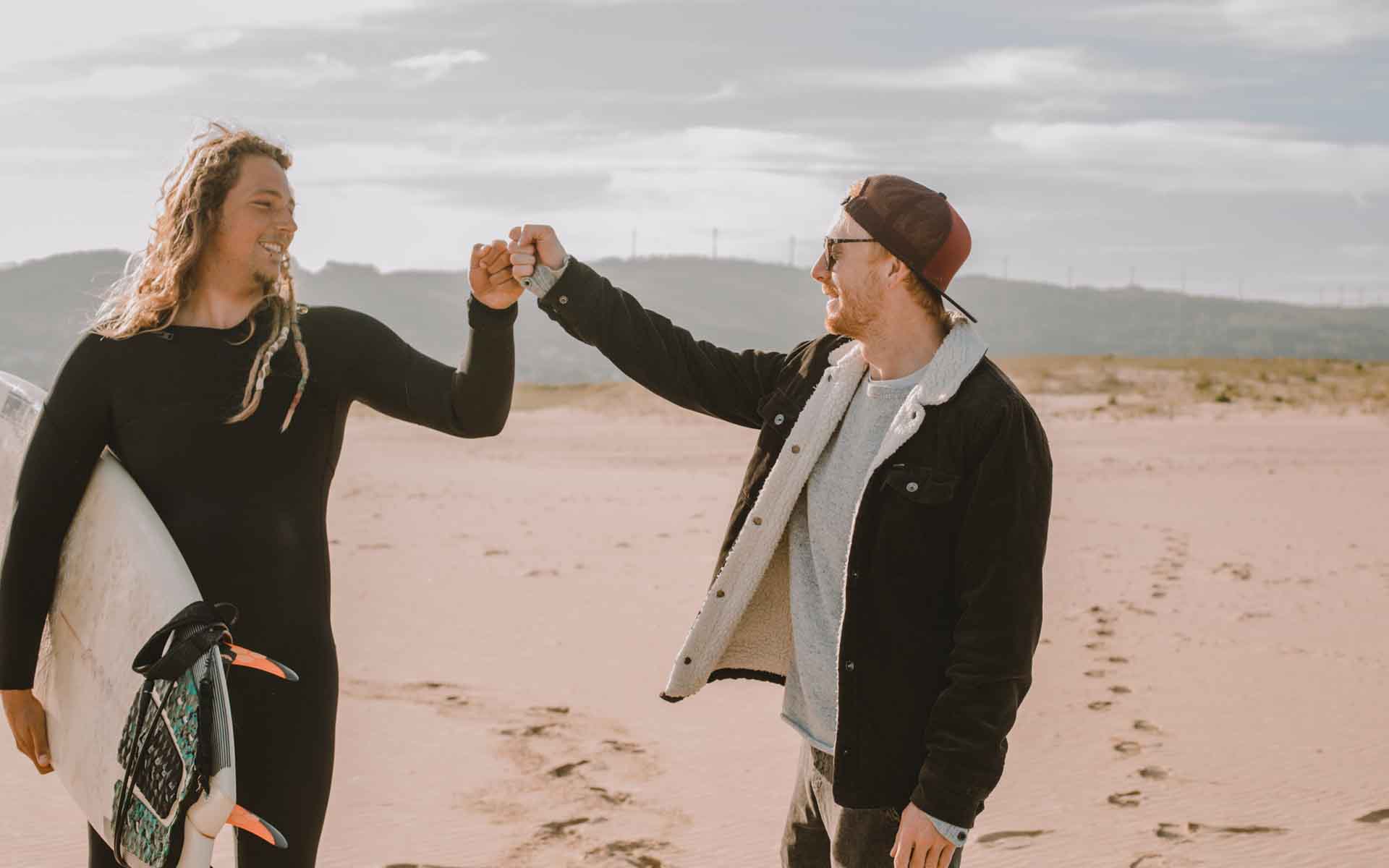 Team
Two friends, sharing a passion, met on the French Atlantic coast and after several years of going on surf trips together, they realized that they wanted to share this passion with others. They became surf instructors and worked together in various surf camps in several countries and over the years, the idea of setting up their own surfcamp away from the well-known and crowded surfing regions of France and Portugal solidified. Finally, in 2019, they started Layback Surfcamp in Galicia. Their goal is to share their skills and knowledge to already experienced surfers with the most professionalism and in the highest possible quality. For them, surfing is not just a sport, it is their greatest passion. These two friends are called Michi and Tobi. Here they answer a few questions and introduce themselves: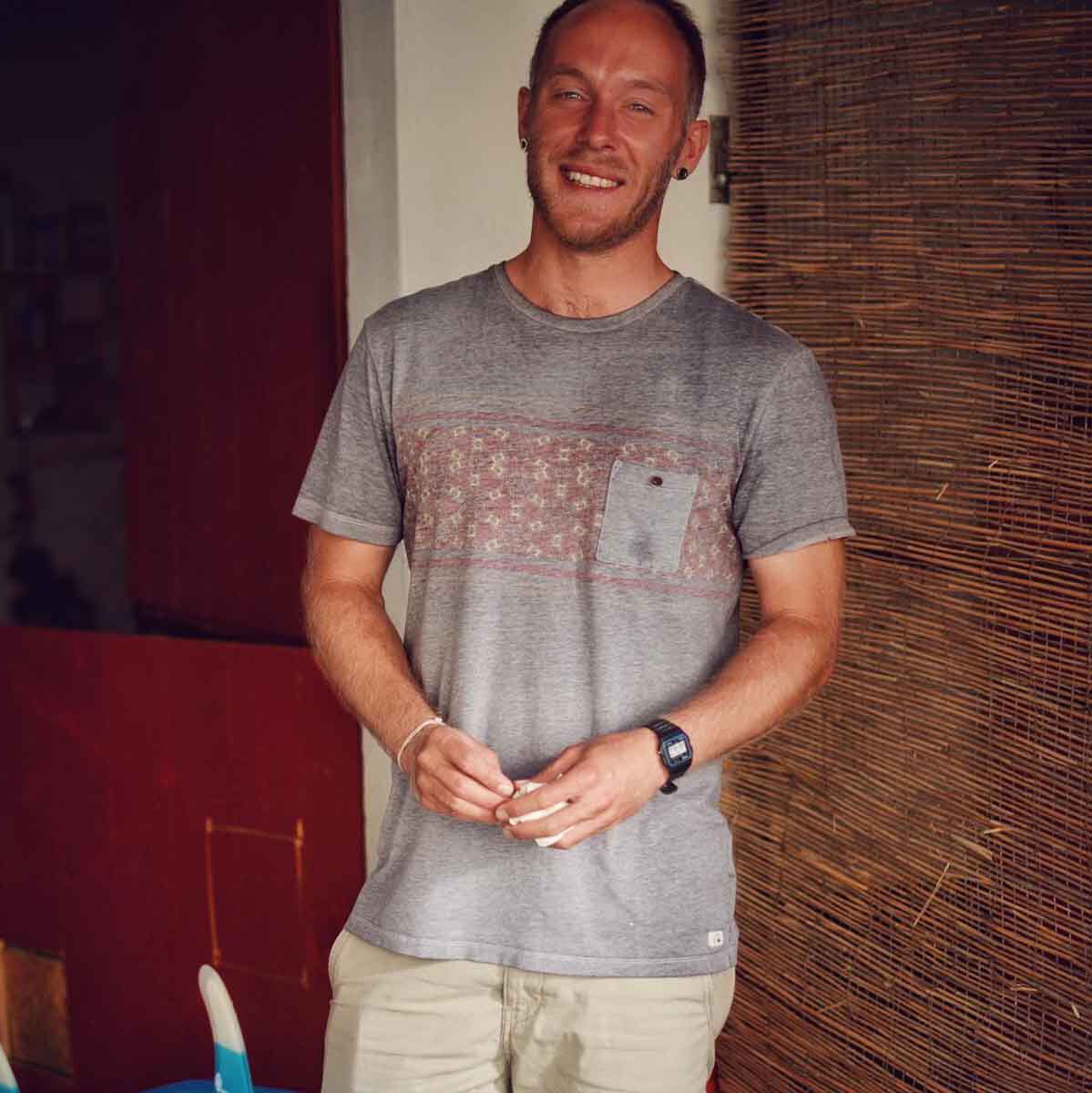 Tobi
"Where did you learn to surf?"
In Vieux Boucau on the French Atlantic coast
"What's your favorite surf spot?"
Punta Huanchaco in Peru
"Who's your favorite surfer?"
Mick Fanning
"What's your favorite food?"
Everything my grandma used to cook
"Best Surftrip?"
Bali
"What else are you doing besides surfing?"
Playing guitar, skating, cooking
"What's your favorite music genre?"
I actually like every music genre, but mainly I listen to rock or 90s Hip Hop
"If you were an animal, which one would you be?"
I think I would like to be a cat. Then I could do all kinds of mischief and everyone would still be nice to me.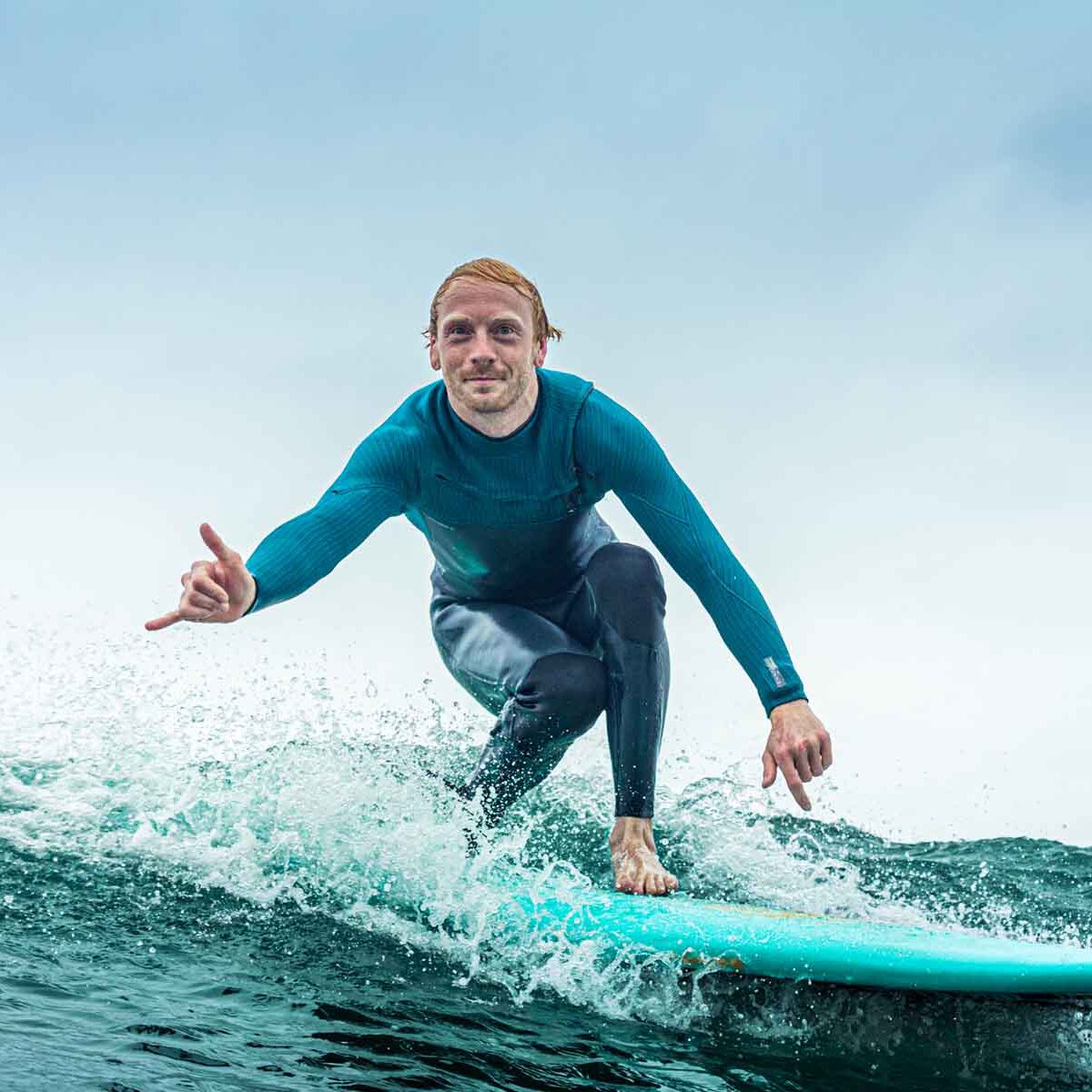 Michi
"Where did you learn to surf?"
Bondi Beach, Australia
"What's your favorite surf spot?"
Madiha, Sri Lanka
"What's your favorite food?"
Goulash with dumplings
"Best Surf Trip?"
Indonesia
"What else are you doing besides surfing?"
Skating, relaxing, travelling and enjoying nature
"What is your favourite music genre?"
Mainly rock music, but I'm also open for other genres
"If you were an animal, which one would you be?"
Definitely an orca! I would live in the sea and swim around comfortably with my pod. We would never have to worry about anything as there are no natural predators.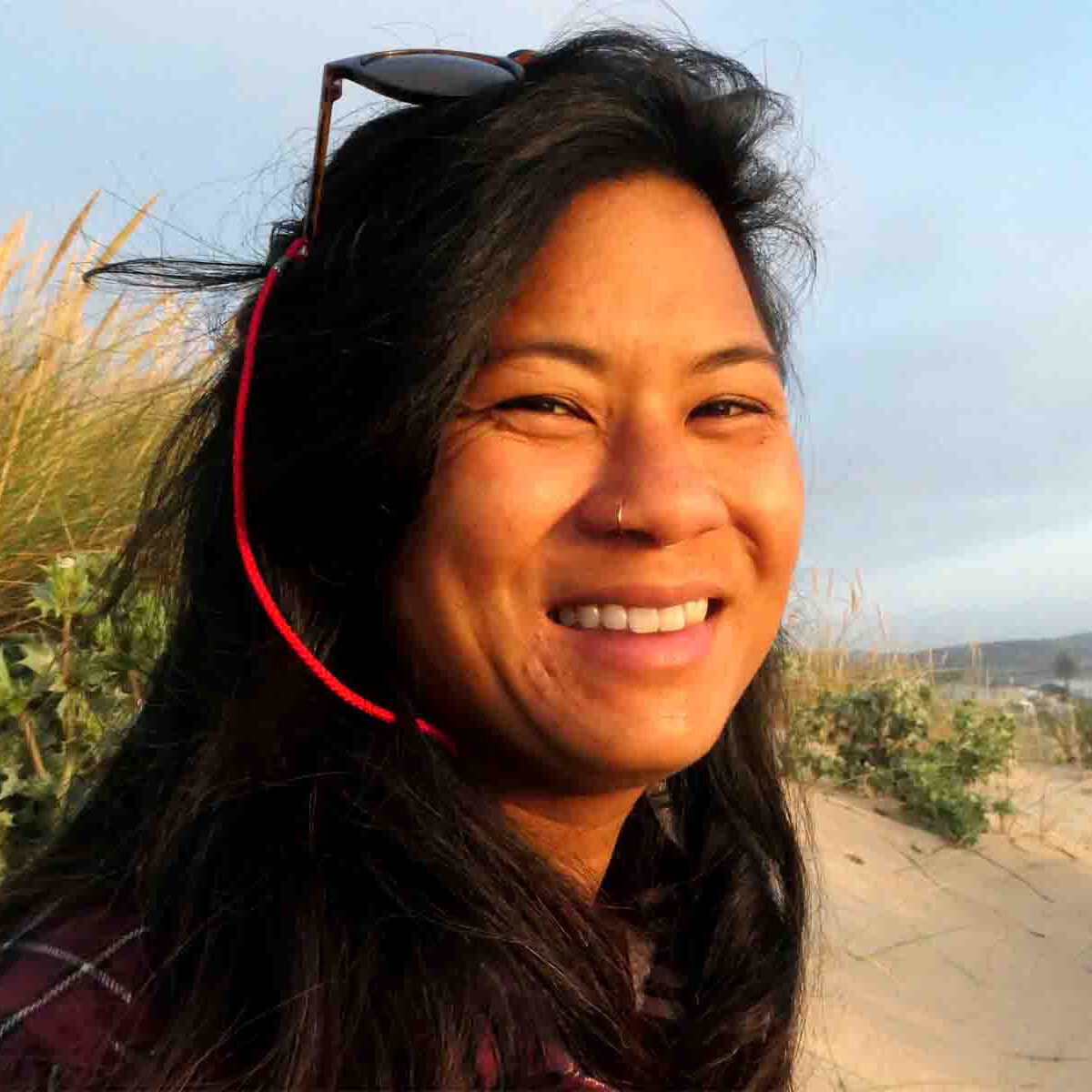 Mary
Housekeeping and best chef in the world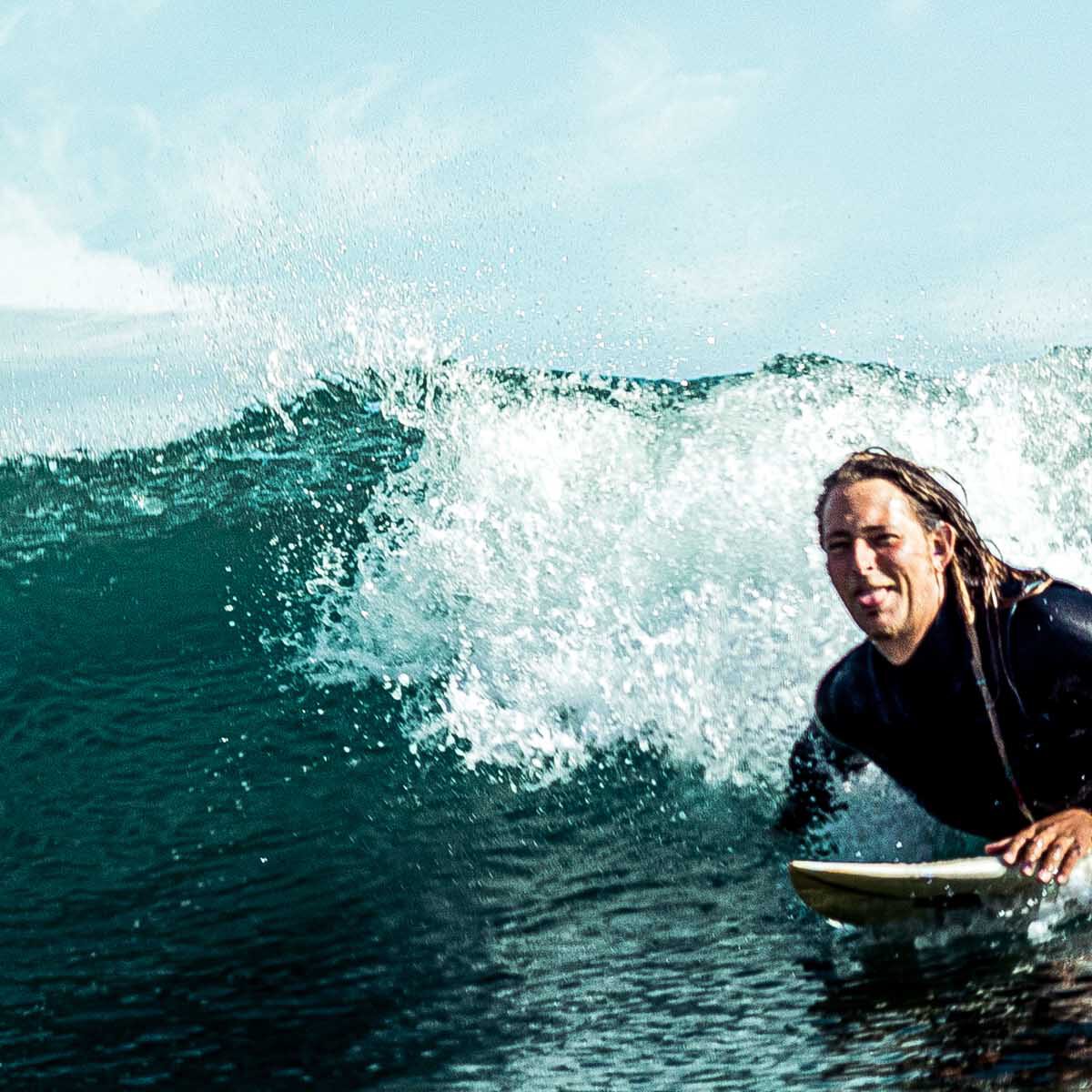 Benny
Surfcoach and multi music talent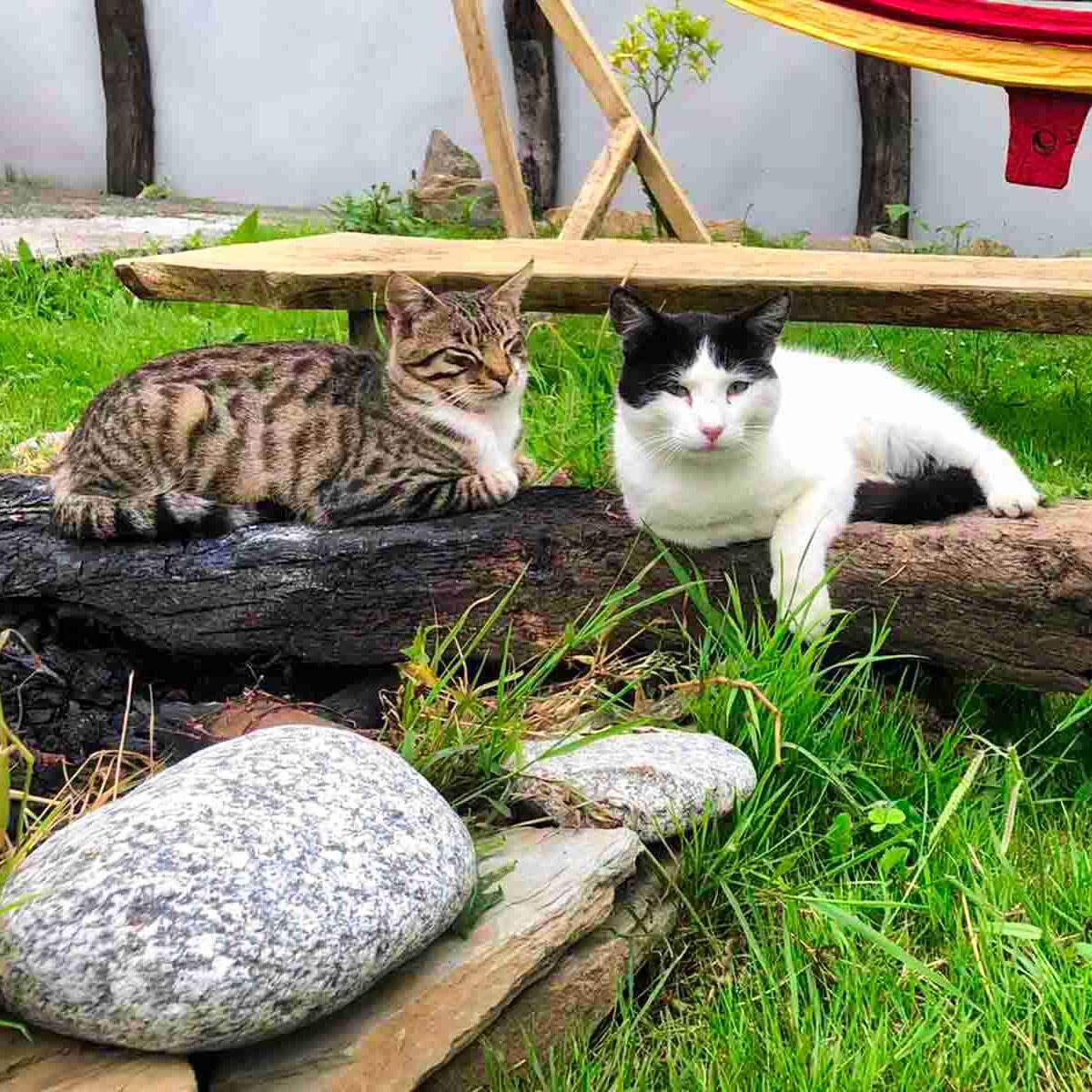 Tiger & Fatty
The true owners of Layback