Europe's first intermediate surf camp for progressed surfers
You already have some surfing experience and want to take your technique to the next level? With our Intermediate Surf Camp in Galicia, you'll be able to pull off a clean bottom turn or cutback in the wave in no time. In small groups, using daily video analysis and motion theory, our experienced surf coaches will quickly help you achieve your goals – in one of the most beautiful regions of northern Spain.
We offer …
Europe's first surfcamp designed specifically for intermediate surfers
A variety of empty, secluded beaches – optimum conditions if you want to refine your surfing skills
A surf coaching tailored to your previous experience with video analysis, movement theory and surf-skate sessions
Small groups (maximum 5 people per coach) with intensive support
Professional and experienced ISA/ASI licensed surf coaches
Spotguiding and transfer to more than eight different bays
Consistent surf conditions and empty line-ups throughout the season in one of the most beautiful regions of northern Spain
A beautiful camp-house with a relaxed atmosphere in the small beach town of Valdoviño
Beach within walking distance
Free use of the surfboards and wetsuits 24/7
A large terrace with BBQ Grill
Large garden with campfire pit to wind down at the end of the day
Large and bright two-and multi-bed rooms
Various chill-out areas to relax and a balanced breakfast
Season from April 1 to October 21 2023
Surf with friends
This is our philosophy and that's the way it should be in a surfcamp. We (your surf coaches) live under the same roof and are there for you whenever you need us – so you can improve your surf skills as much as possible and reach your goals quickly while having the most fun. Our beautiful and cosy camp house in the small beach town of Valdoviño in Galicia is far away from mass and surf tourism and offers a variety of different bays with great waves and empty line-ups. With our Spotguiding package, we take you to the beach where you'll be able to make the most progress every day. And if you still didn't get enough after the surf sessions, you can spend your last bit of energy surfing our home beach in Valdoviño – or put your feet up comfortably in the camp or our large garden and call it a day.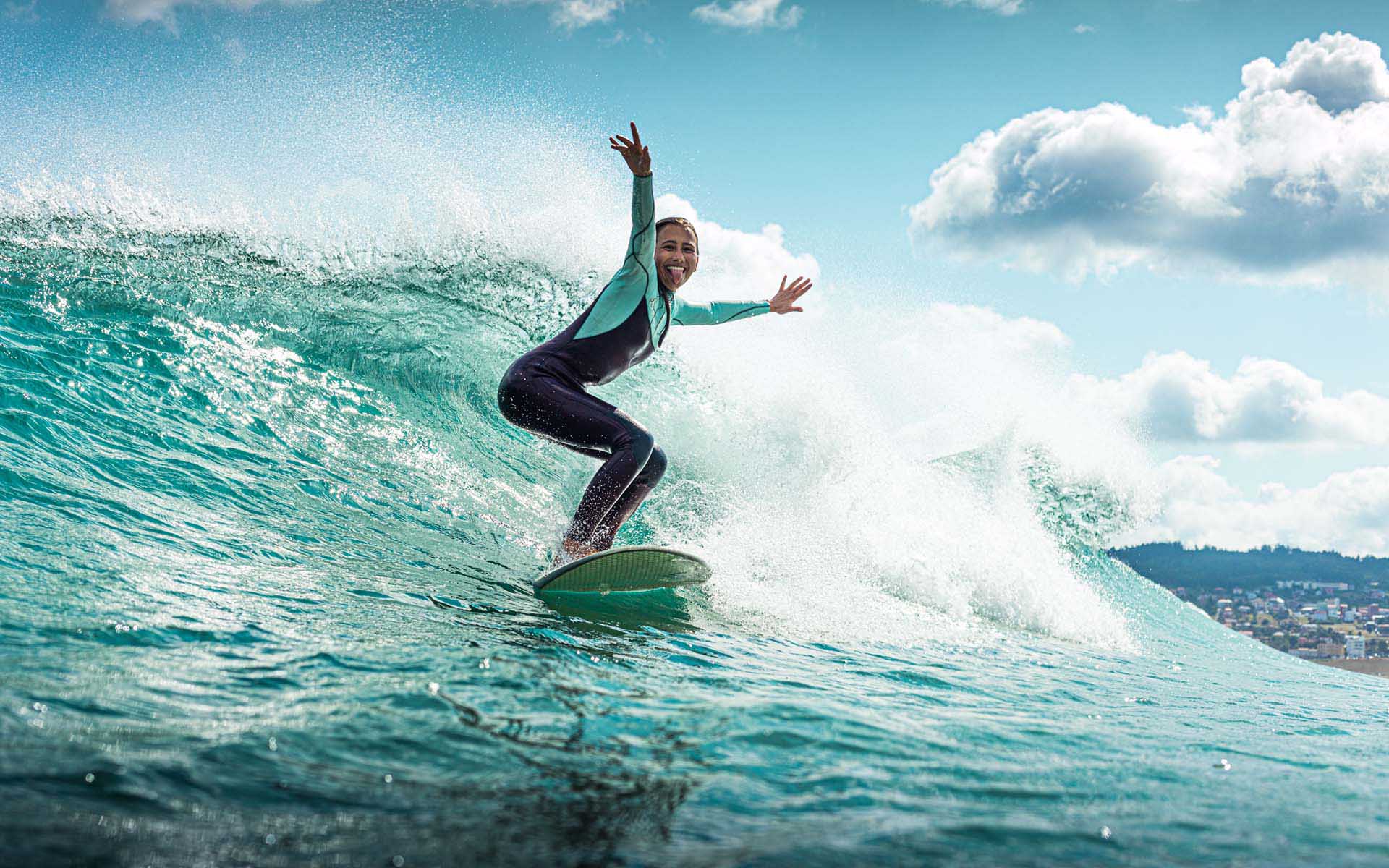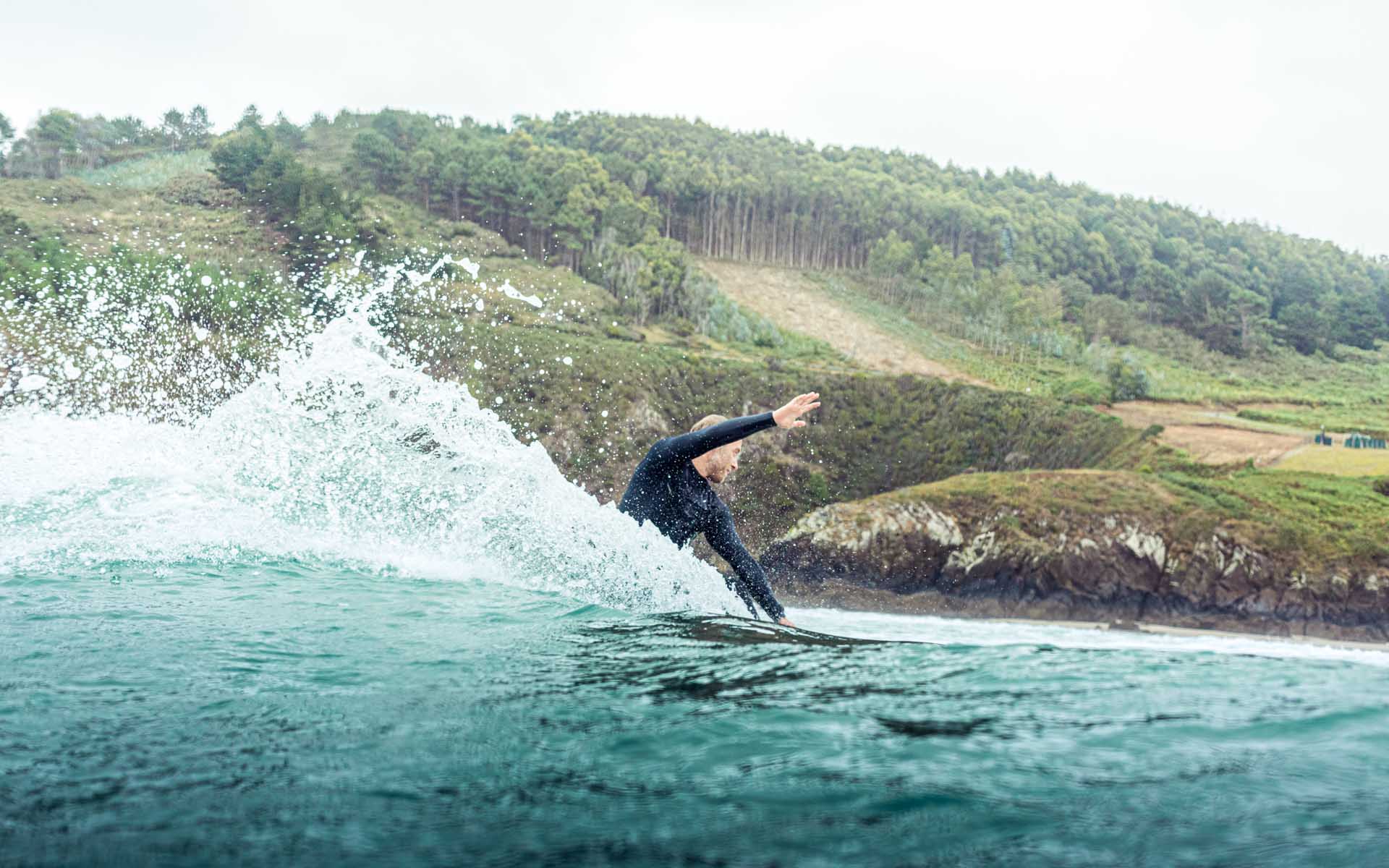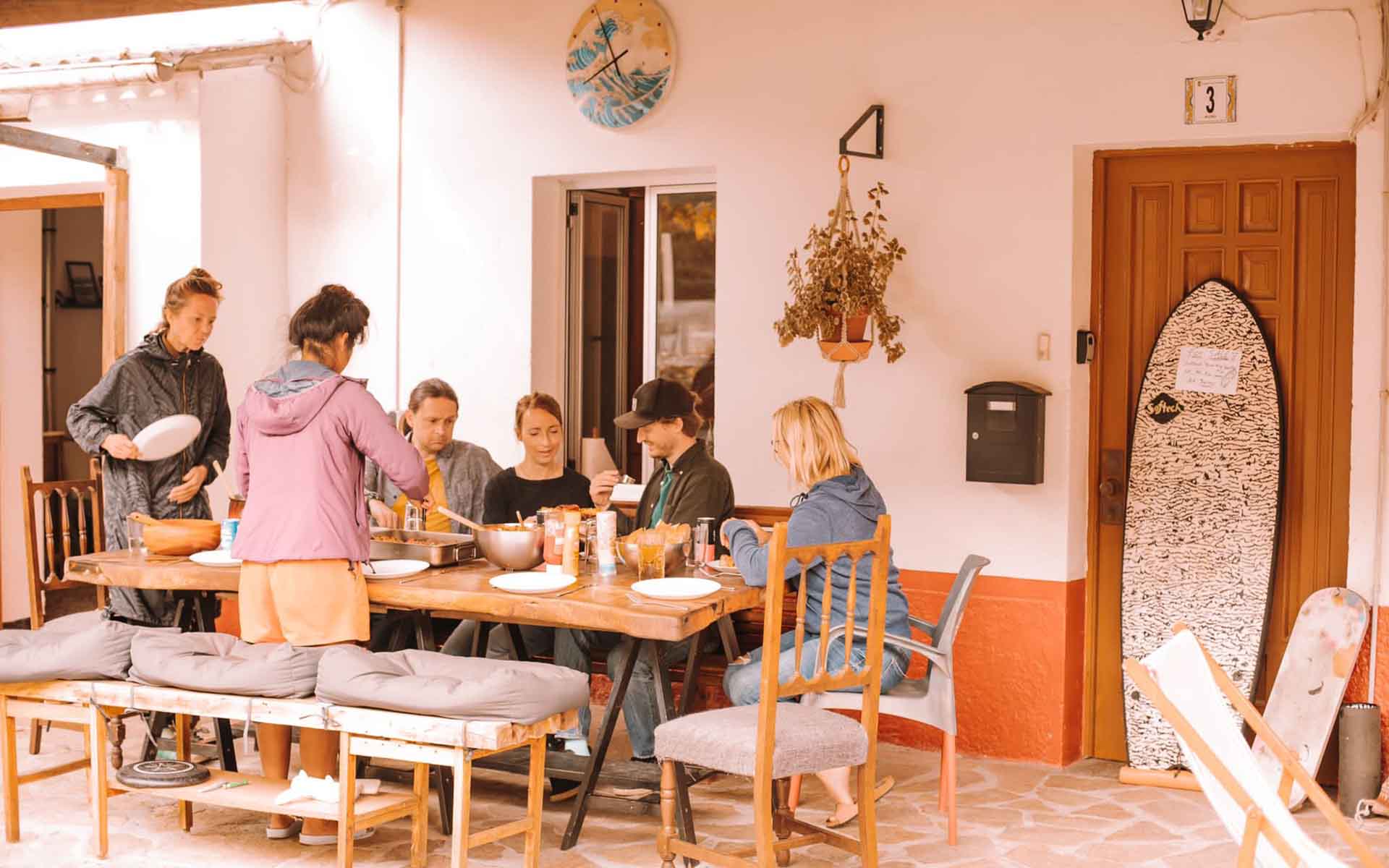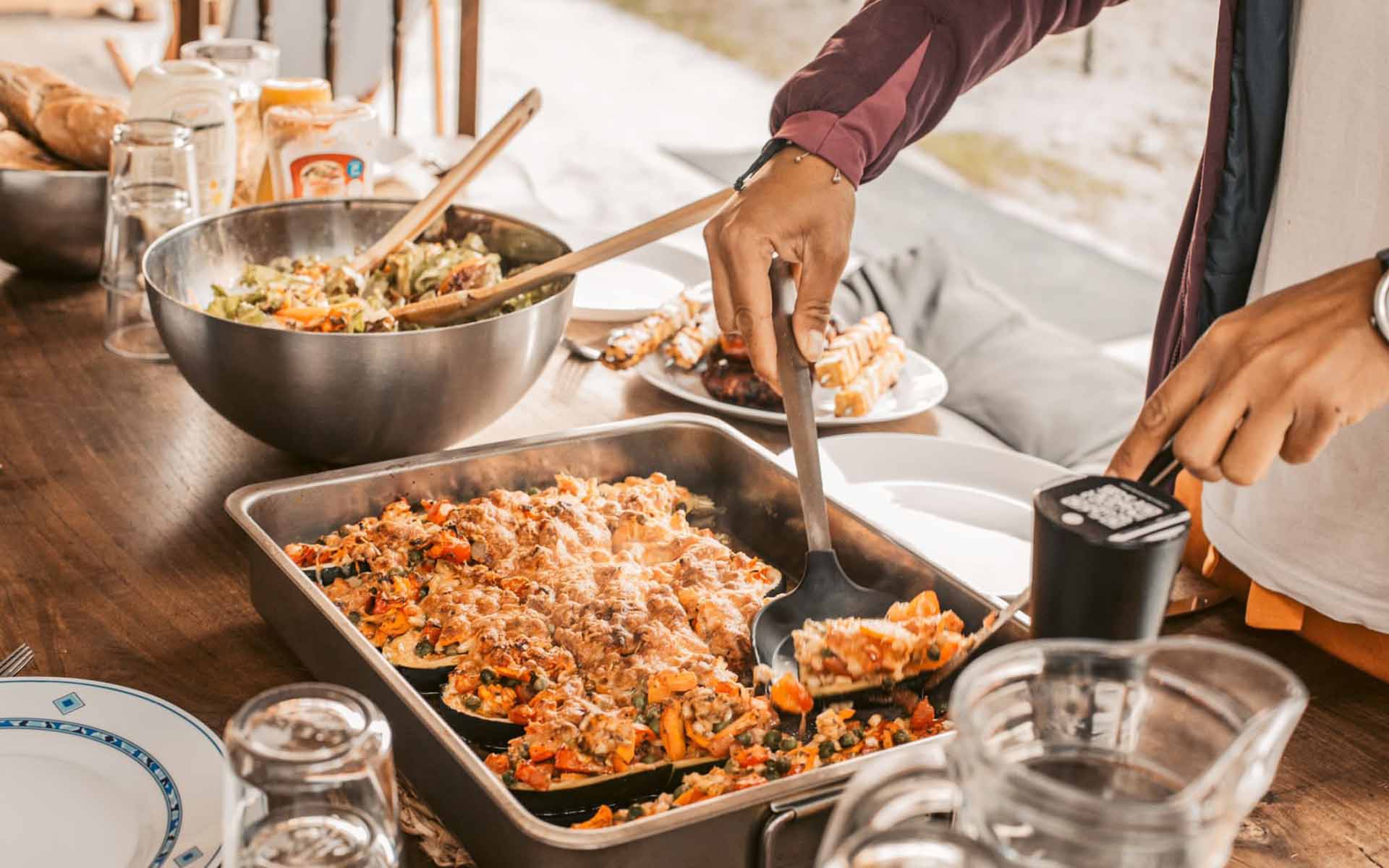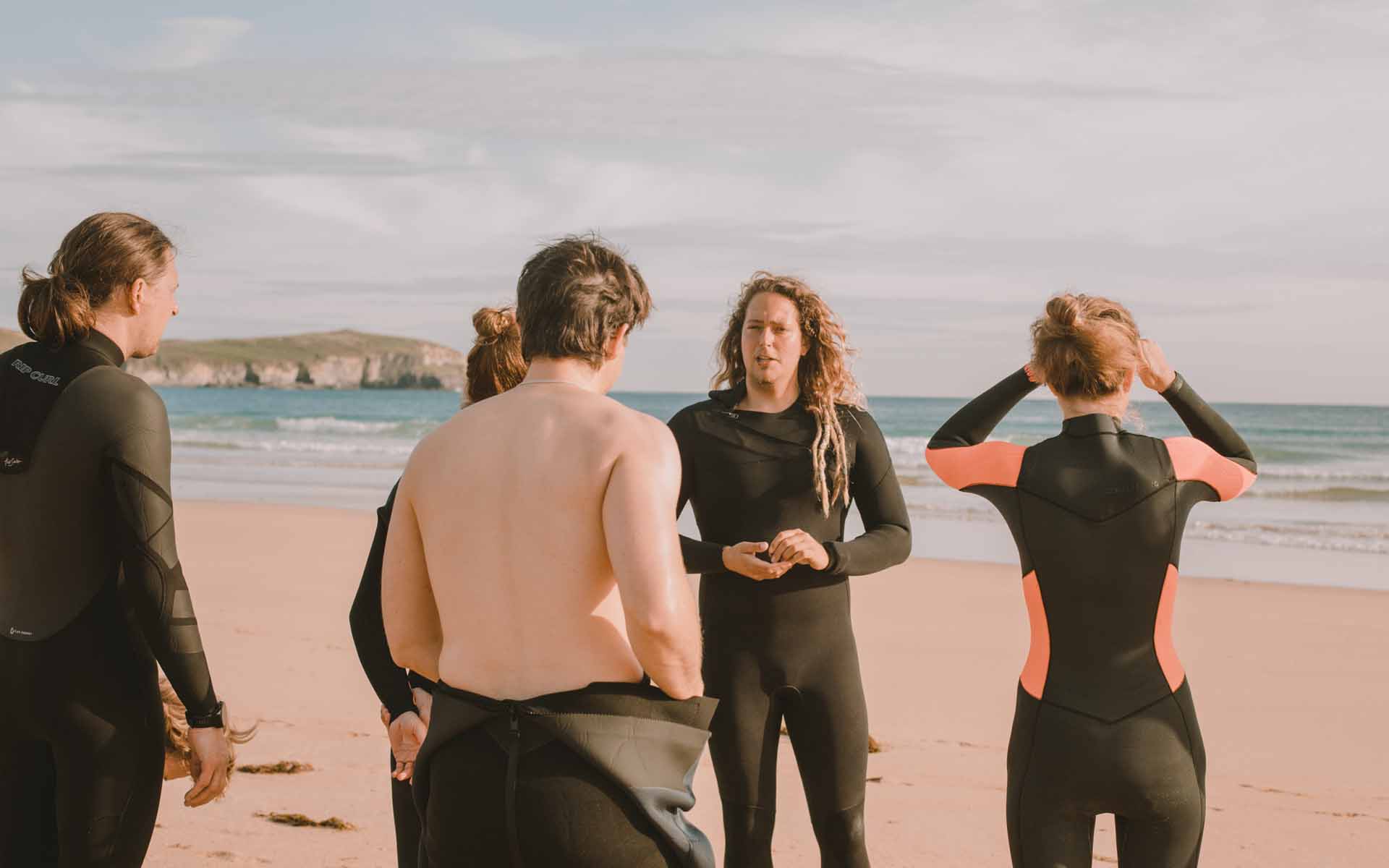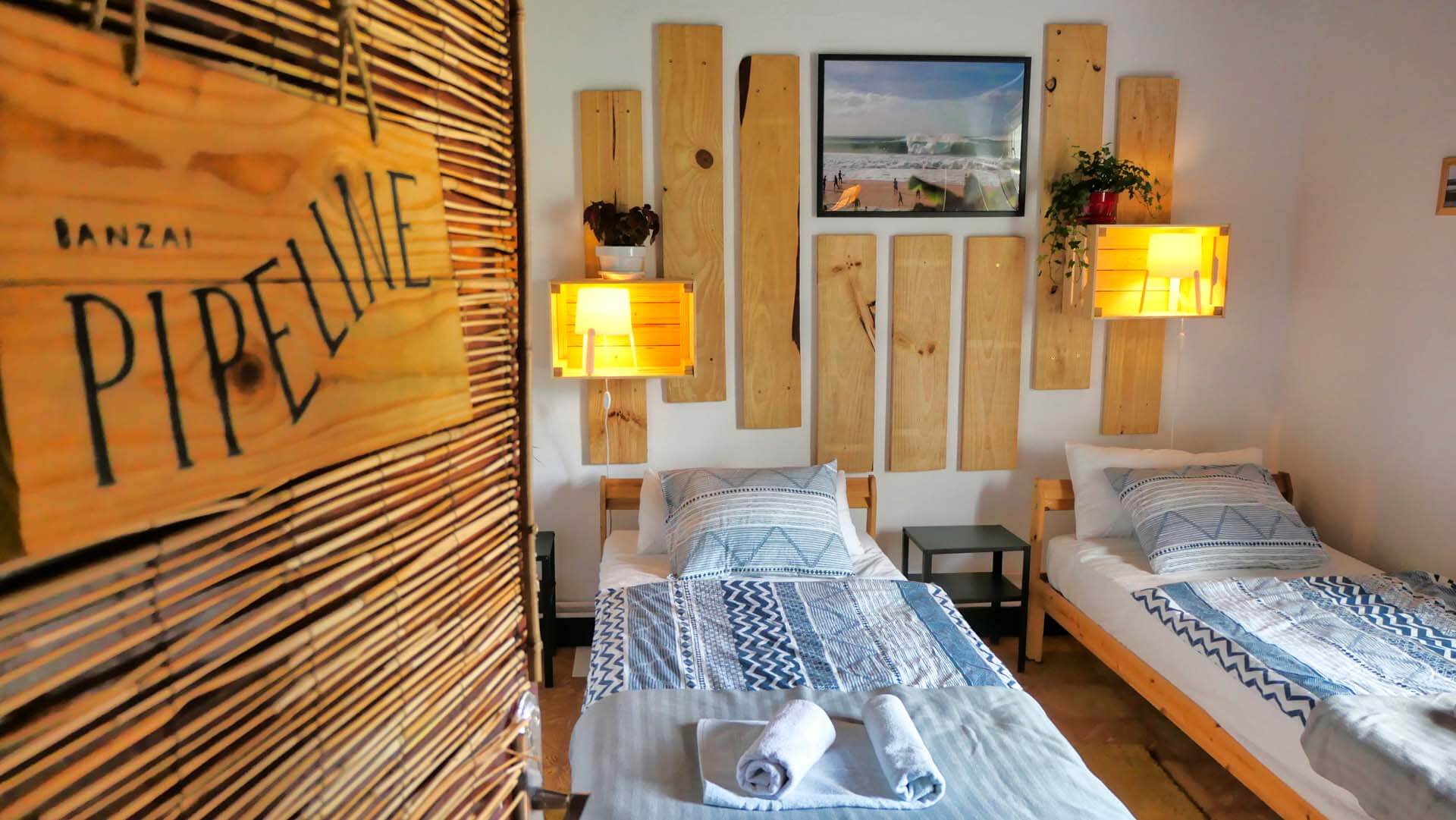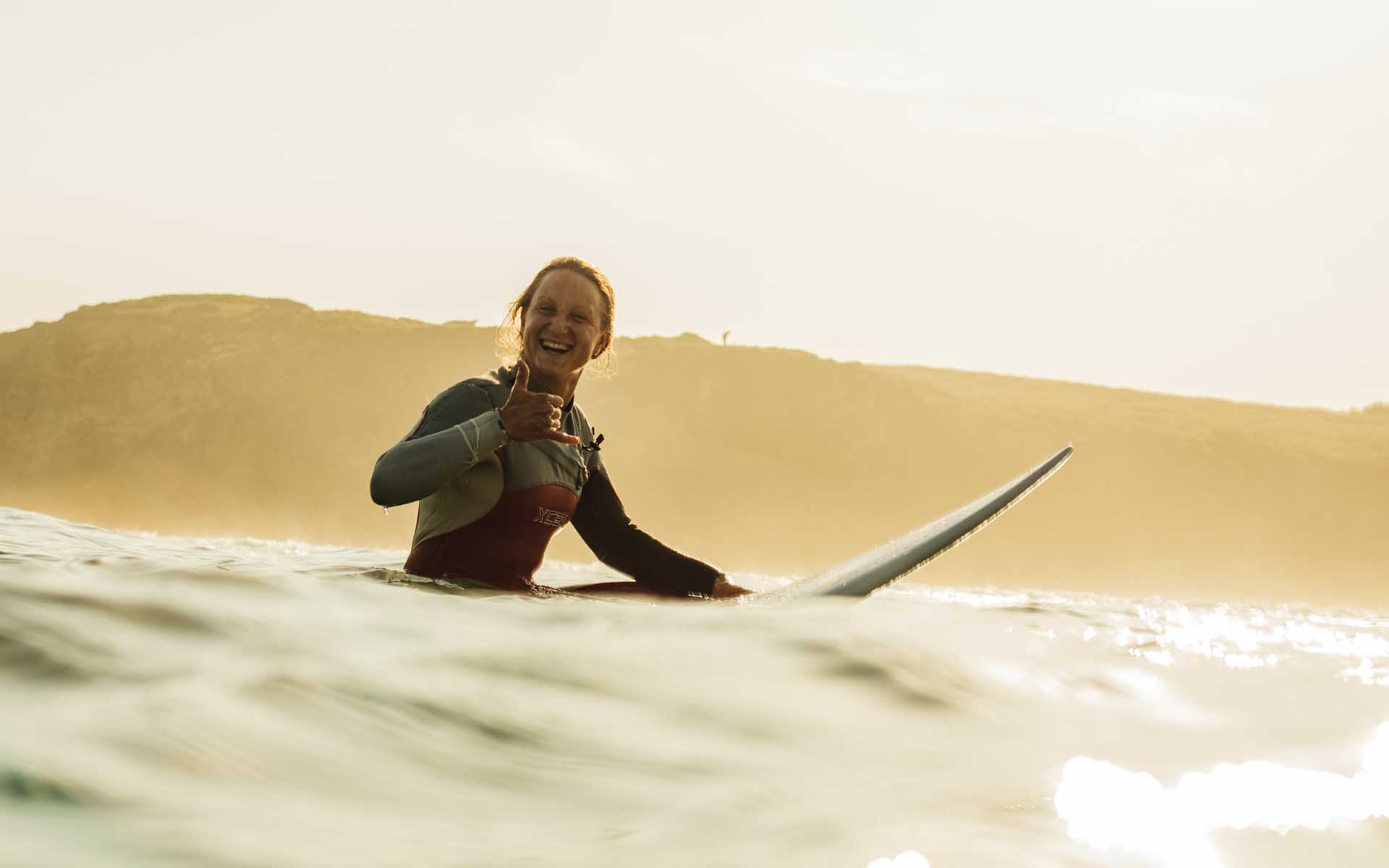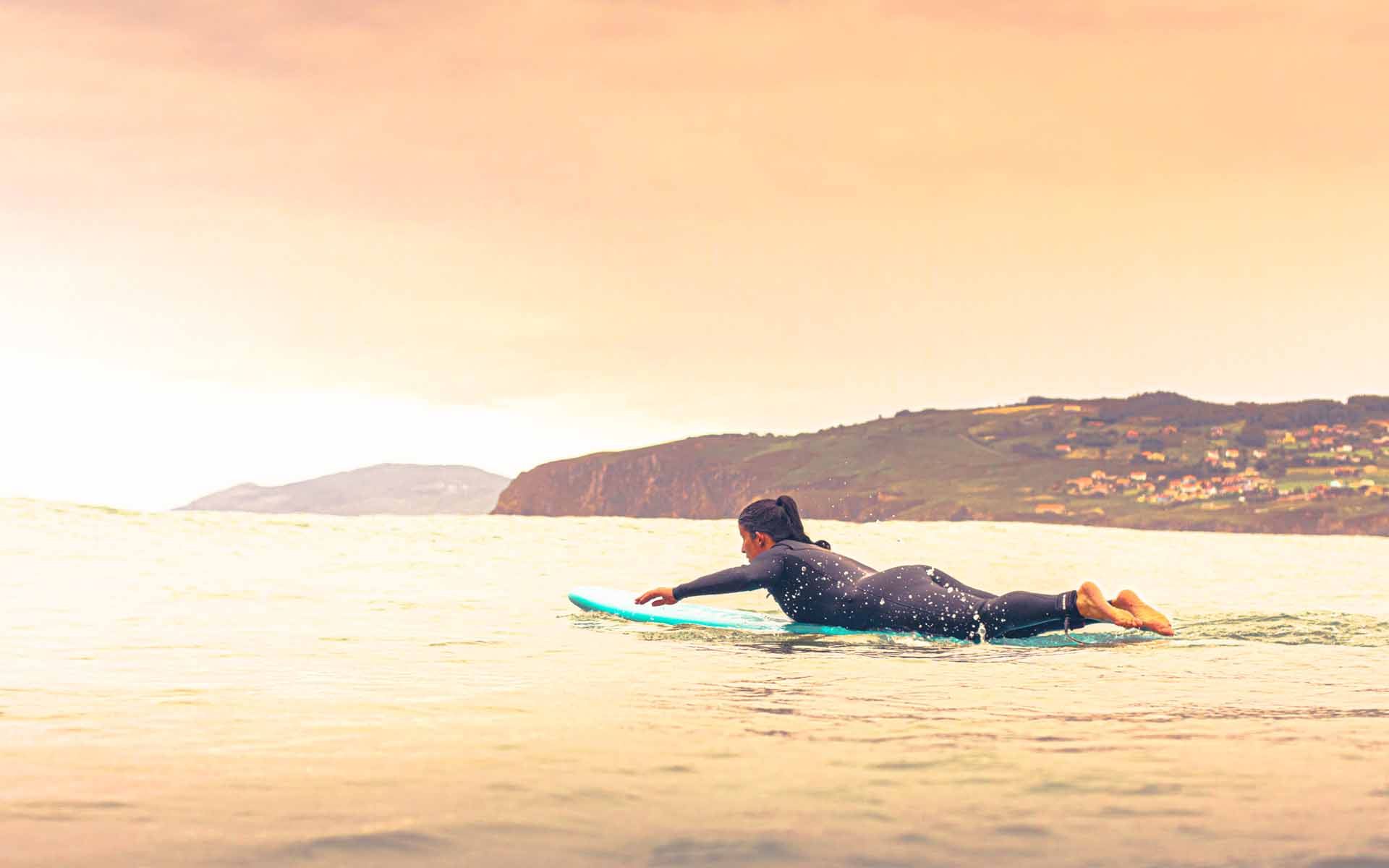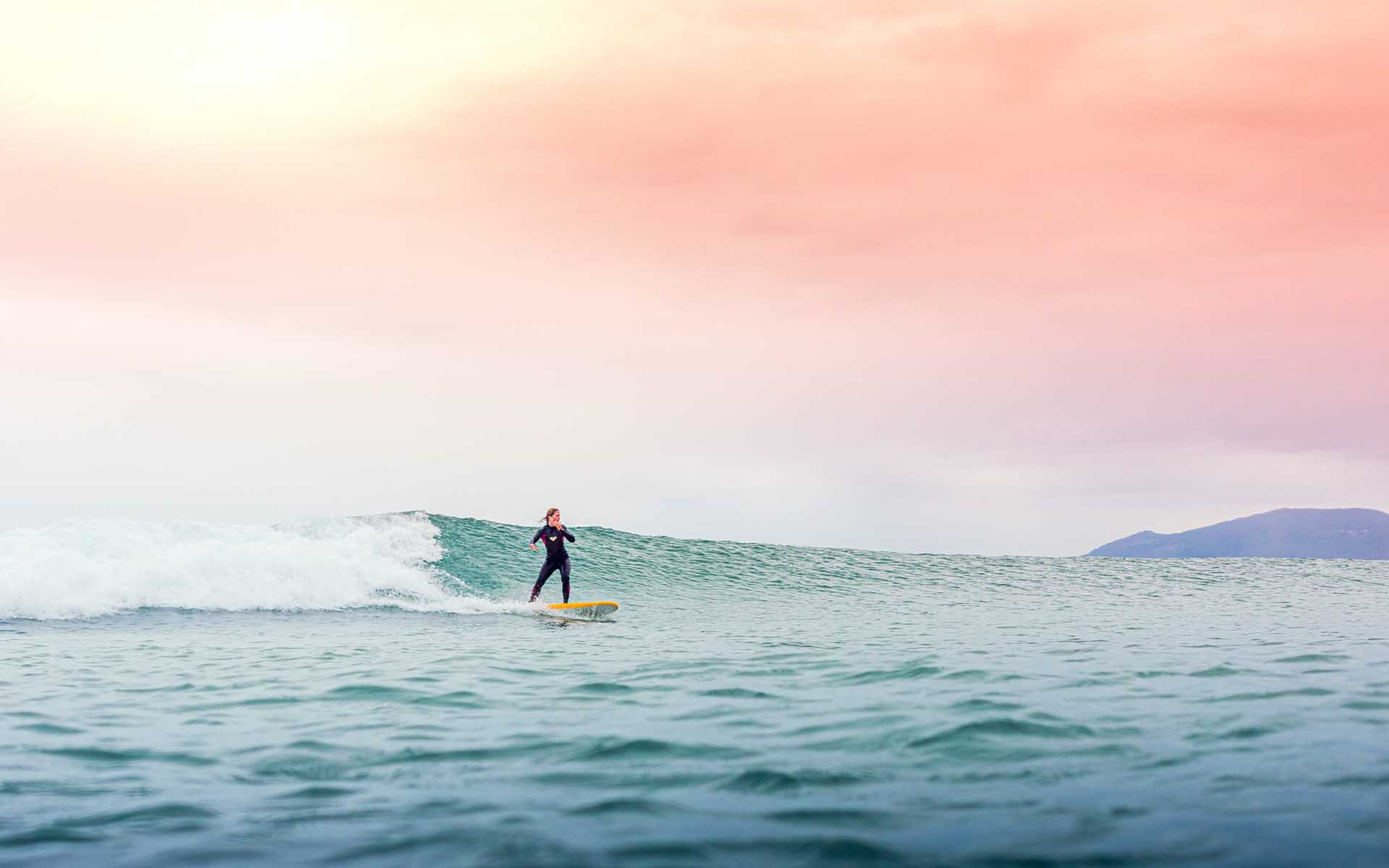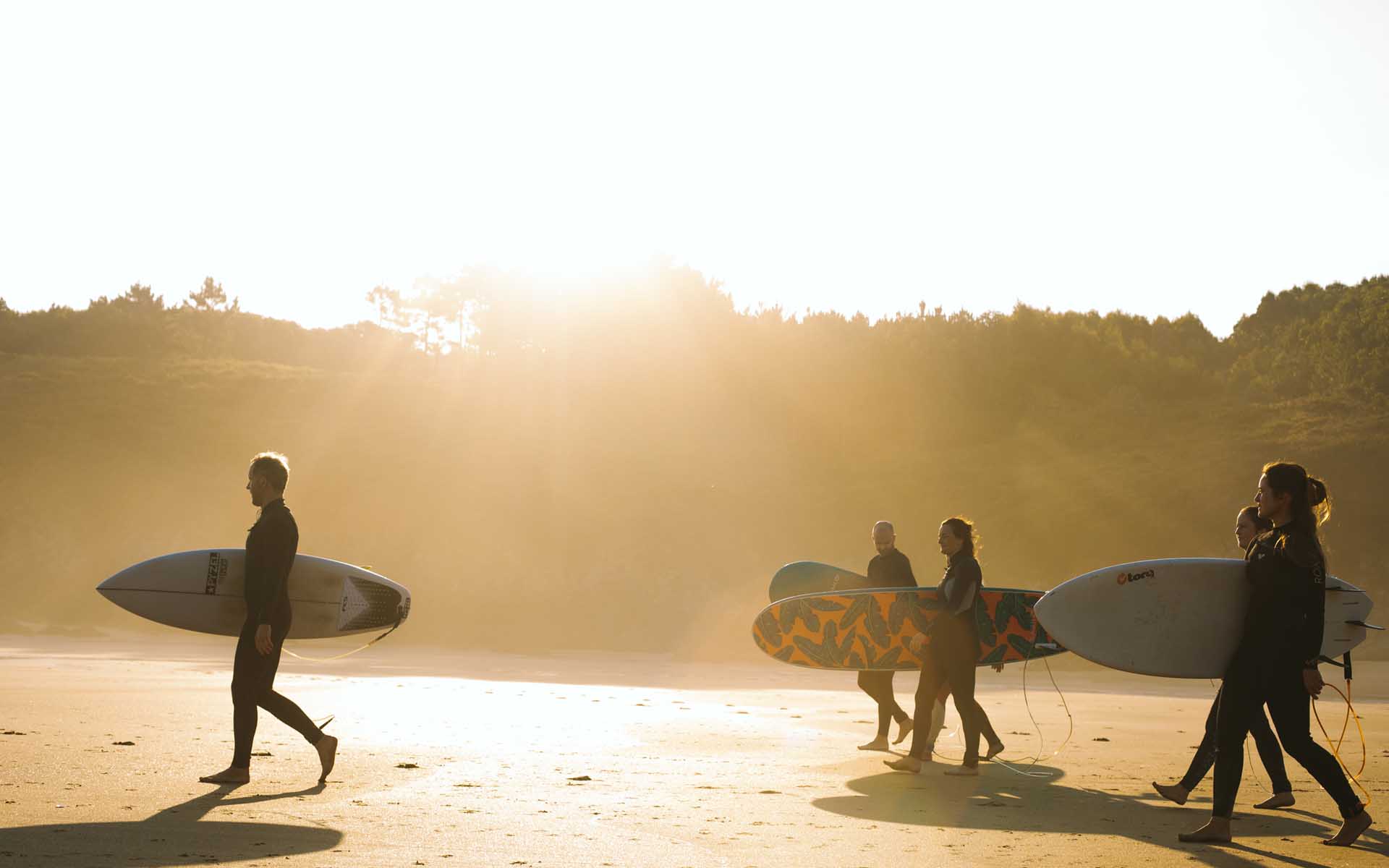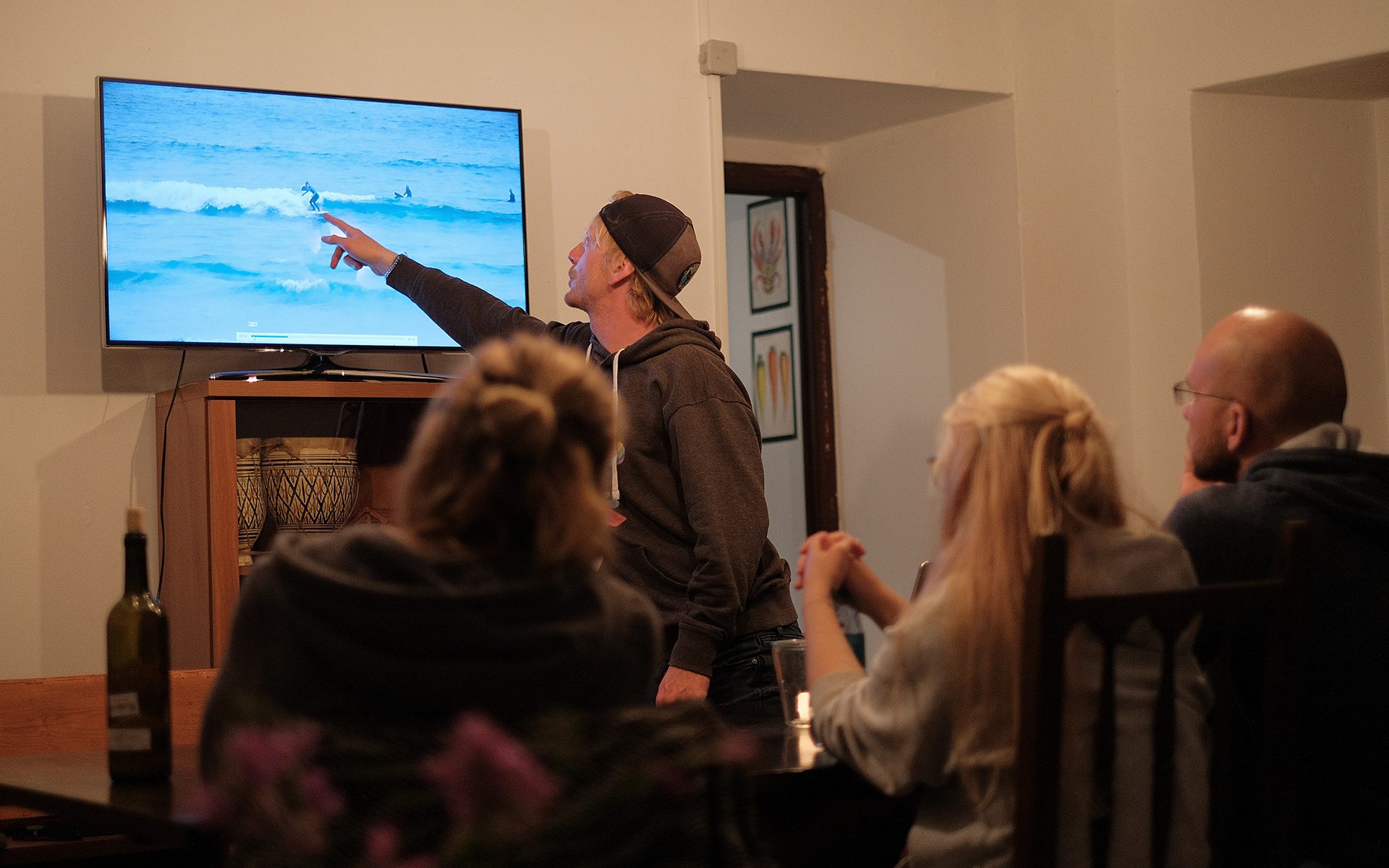 For us, surfing is not just a sport.
Surfing is passion, surfing is friendship, surfing is freedom and surfing can turn your life completely upside down. Do you feel the same? Then come and join our Intermediate Surf Camp in northern Spain and enjoy a holiday full of good waves, fantastic beaches, friendly people and a lot of fun.